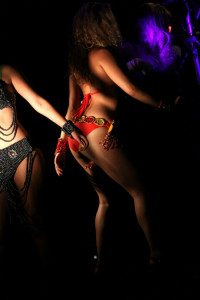 The Limited Editions Mardi Gras Art Images by Sonia Friedric
A sexy and lively collection of images exposing the theatrical, dramatic and wild extravaganza of Sydney Gay and Lesbian Mardi Gras. This candid retrospective spotlights the diversity of the GLBTQ community. The pathos is distinctively juxtaposed with the glamour of freedom.
Spanning three years, this is the first in a limited edition series. A compact collection of creative Partnering with Moleskine, the art book is crafted in the traditional classic style. Black leatherette hardcover, 135gsm ivory-coloured GardaPat 13 KLASSICA paper, centre stitched, open flat binding, rounded corners with elastic closures and expandable pocket.
Each book is elegantly presented in Moleskine wrapping paper.
Limited Edition 100
ONLINE ONLY
Orientation: Classic Portrait
5.12 x 8.19" / 13 x 20.8cm
Price: $AU75.00 +Postage: $AU15.00 Australia & Worldwide
To view and purchase visit http://soniafriedric8.wix.com/sonia