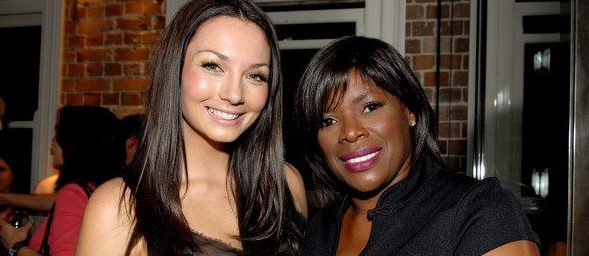 The annual Red Ribbon Appeal launches today with ambassadors Ricki-Lee Coulter and Marcia Hines coming out in force to raise money for HIV AIDS health services.
Singers Marcia Hines and Ricki-Lee Coulter are helping raise money for people with HIV as ambassadors for the Red Ribbon Appeal.
The Red Ribbon Appeal is a national event that takes place in the lead-up to and on World AIDS Day (1 December). The Appeal is run by the AIDS Trust of Australia and state-based HIV/AIDS organisations such as ACON (formerly the AIDS Council of NSW).
Street collections will take place in Sydney on Friday, 30 November and Saturday, 1 December. Red ribbons can also be purchased online or in participating shops and businesses.
Ms Hines, who has been a much-loved Red Ribbon ambassador for many years, will appear in TV ads on Foxtel/Austar and Network 10. Ms Coulter, a Red Ribbon envoy for the first time last year, will appear in print ads, posters and online.
Ms Hines says HIV is an issue that has affected her personally.
"I've lost friends to HIV/AIDS, and I have friends living with the virus," Ms Hines says. "Right now, almost 25,000 Australians are living with HIV. When you take into account their partners, family, friends and carers, hundreds of thousands of people here in Australia whose lives have been affected, and while some important medical advances recently, many people with HIV are doing it tough. The Red Ribbon Appeal is an opportunity for us to help these people and support programs that prevent the spread of HIV in our community."
Ms Coulter says it's vital that people get involved in activities that raise money for HIV services and increase awareness of the virus.
"I have close friends and colleagues living with HIV and I'm, honoured and grateful to have this opportunity to encourage others to help. As a public figure, I feel it's important to use my voice to shine a light on important issues. By being a part of the Red Ribbon Appeal, I hope I can help raise awareness of HIV and help people see that this is a severe issue that so many people of all ages are still facing."
ACON CEO Nicolas Parkhill says World AIDS Day and the Red Ribbon Appeal allow Australians to re-engage with HIV as a health and social issue. "By purchasing and wearing a red ribbon, by volunteering to sell ribbons on the street or in your workplace, or by attending a World AIDS Day event in your local area, you can help make a difference in the lives of people with HIV," Mr Parkhill says. "Whatever your contribution, you'll be helping to look after people in need as well as increasing awareness of HIV and its impact on people, families and our community."
How To Make A Difference
You can buy red ribbons online, on the street, or in participating shops and businesses. Or you make a cash donation online.
You can volunteer to sell ribbons on the street or order a countertop box and sell ribbons to your customers or colleagues.
You can attend one of the many memorials, fundraising and awareness-raising events happening all around NSW.
For more information or to get involved, please visit www.redribbonday.org.au.