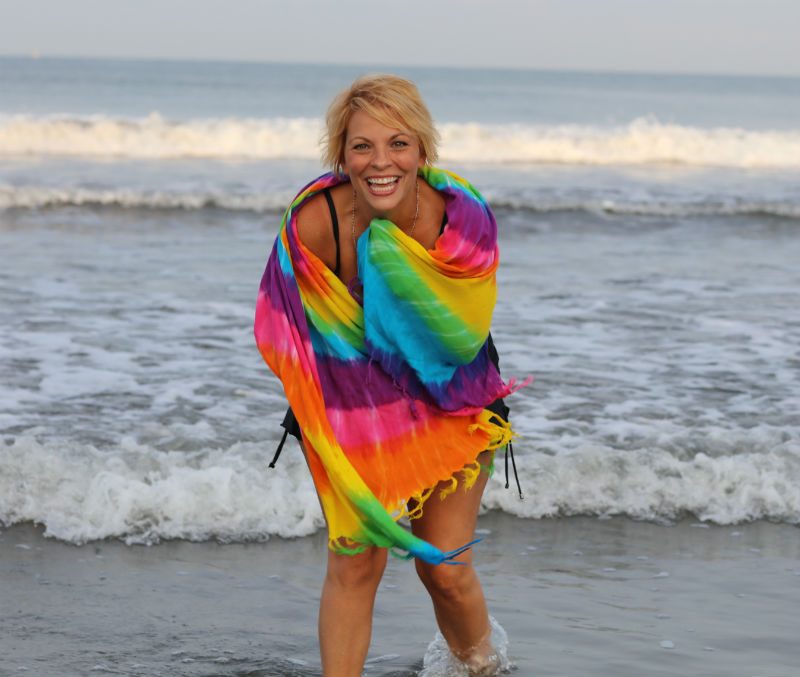 Out singer-songwriter, Anne Steele responds to the Orlando tragedy with music from the heart.
Like many of us, the out, award-winning songstress Anne Steele was shocked and devastated by the horrific and senseless shootings at Pulse nightclub in the LGBT-friendly city of Orlando in June.
"I knew I had to do something to help the victims and their families," she confides. "So, what could I do? Well, I have a lot of friends in the music business and I knew the best way that I could give back was to write and record a song. I reached out to 2 OUT and accomplished songwriters from Nashville and we immediately got to work. We have since written and recorded a song called 'Love Can Take Us There'."
The single is an uplifting dance song. Not a heartrending ballad, but a song that makes you want to pick up your feet and put your hands in the air. After all, this genre of music has served the gay community so well over the decades, helping us overcome discrimination and despair and lifting us higher through euphoria, love, and the often inadvertent spirituality gained from our community dance floors.
"I thought it was very important to have it be an uplifting dance song for many reasons," says Steele. "One, because I think it's important to focus on the love and the outpouring of support that has followed this tragedy. The coming together of the community has been a beautiful thing to watch. Two, because we often feel like outsiders in the gay community, we can go to a club or bar and feel safe and surrounded by acceptance. Those victims were dancing and celebrating when they were taken from us and I think it's important to keep that spirit alive on the dance floor. The song will be a loving reminder that love can help heal us all."
The song, which Steele co-wrote with Shane Stevens and Stephony Smith, is a fundraising initiative spearheaded by Steele who will also be working with the #LoveIsLouder movement to build momentum.
Steele and company will be donating all net profits from the song "Love Can Take Us There" to the ONEORLANDO fund.
Purchase the track here
Watch Steele's cover of "Everybody Wants To Rule The World" below