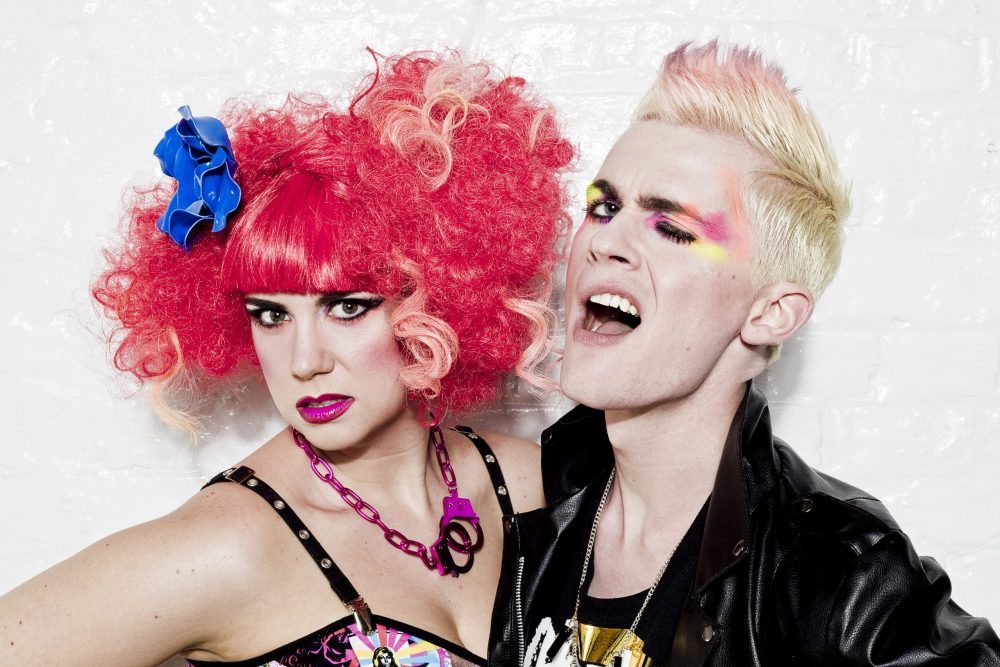 UK comedy duo Frisky and Mannish bring their brand of hilarity to Fat Tuesday.
Critically acclaimed UK cabaret act Frisky and Mannish have been confirmed to headline Fat Tuesday, the upcoming fundraiser for The Aurora Group, one of only two performances in Sydney as part of their Australian tour.
The British musical comedy duo has received rave reviews worldwide for their intelligent, bizarre and hilarious pop music parodies. Sell out sensations at the Edinburgh Fringe Festival, Sydney Opera House, Melbourne Comedy Festival and on their worldwide tours, they have also made several television appearances in the UK and performed on the popular BBC Radio 1 Scott Mills show.
Frisky and Mannish have been described as 'wildly talented', (The Independent), 'a constantly evolving force of musical nature,' (Metro) a 'global phenomenon, (The Times), 'clever, inventive, polished, prodigiously talented and extremely funny,' (Time Out Sydney) 'skillfully layered and musically surprising,' (The Guardian). The Aurora Group urges the community not to take the critics' word for it, and to find out for themselves.
This latest addition complements the already stellar lineup at Fat Tuesday which includes entertainment commentator Andrew Mercado as host and performances from singers Monique Montez and Jacinta Gulisano, with more still to be announced.
Event Director Wayne Cox says, "Having an international act of this calibre as part of the Fat Tuesday entertainment line-up is great news for Aurora, and our supporters. If you haven't seen Frisky and Mannish before you are in for a real treat."
Fat Tuesday is a fundraiser for Aurora's charitable grants programs, for LGBT projects across New South Wales. More than $30,000 raised through events like Fat Tuesday has been given to a range of vital organisations as part of the 2012–13 Small Grants program.