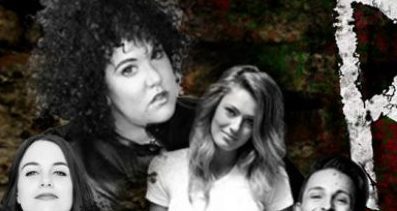 Support ACON's HIV services by attending this performance, with stars including Casey Donovan and Laura Bunting.
A special performance of the international blockbuster Hayes Theatre at Sydney's Hayes Theatre is set to be a fundraiser for ACON's HIV support services.
Set in the early 1990s during the height of the HIV/AIDS crisis and loosely based on Giacomo Puccini's famous opera La Bohème, Jonathan Larson's multi-award-winning rock musical tells the story of a group of impoverished young artists struggling to survive and create a life in New York City's East Village.
Produced by Toby Francis, directed by Shaun Renni and choreographed by Andy Dexterity, the show stars some of Australia's brightest musical talent including Casey Donovan and The Voice contestant Laura Bunting.
Other cast members include Linden Furnell, Loren Hunter, Steven Madsen, Nana Matapule, Mathew Pearce and Chris Scalo with Denise Devlin, Josh Gardiner, Jack O'Riley, Monique Sallé, Kirsty Sturgess and Chloe Wilson.
Guests at the special fundraising performance on Thursday 8 October will be the first to see the production and will also be able to attend an exclusive after-party with the cast and crew.
Director Shaun Renni says he and his team are thrilled to be partnering with ACON and raising money for services that support people living with HIV.
"RENT is about a community of people celebrating life in the face of AIDS at the end of last century, so we couldn't be more excited to be presenting this special preview performance for ACON," Mr Renni says.

"With ACON's instrumental place in fighting HIV, AIDS and its stigma – both old and new – we are proud to be supporting ACON and the great work they do! No Day But Today!"
RENT ACON Fundraiser
Location: Hayes Theatre, 330 George St, Sydney
Date and time:  Thursday 8 October, 6:30 pm – 11 pm
Cost: $80 per person (inc cast & crew after-party)
Book tickets at hayestheatre.com.au.