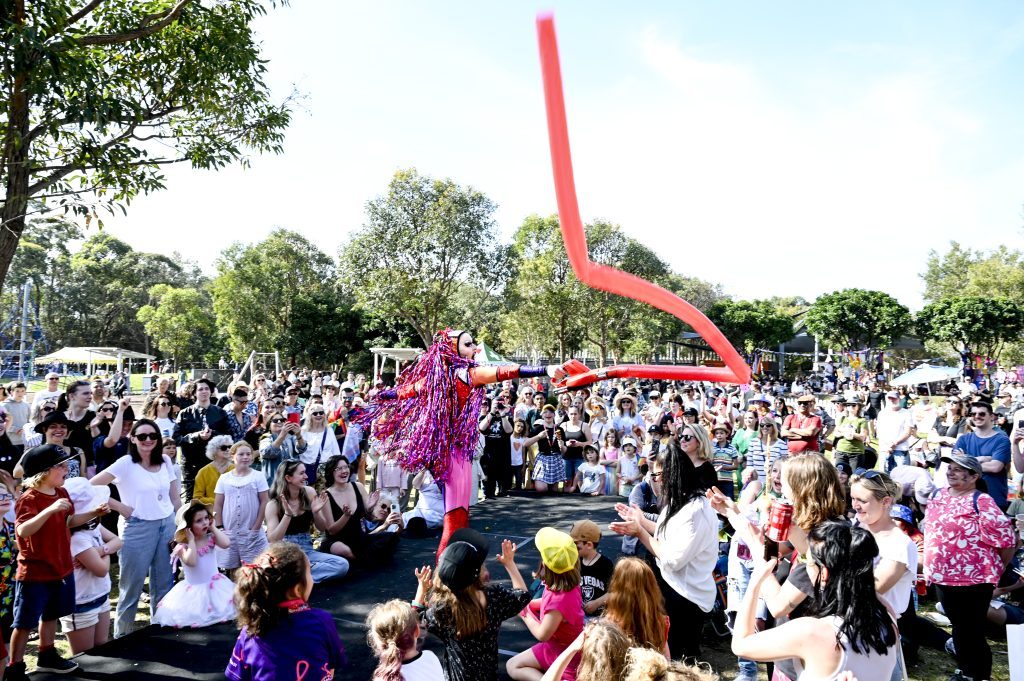 Bringing more than the Sunshine and good vibes to the Central Coast, Coastal Twist LGBTIQA+ Arts & Culture Festival, offered a welcome respite from the previous two years of COVID, rain and bad news stories putting Arts, Culture and equality front and centre for seven days with 15 events.
Billed as far more than an LGBTIQ Arts & Culture Festival, the diversity celebration closing "Coastie Carnie Fair day" alone attracted a little over 9,000 people conservatively. It was an experience at the intersection of fashion, celebrity, music and art, with an almost 40% increase in the audience during the initial pilot festival, which attracted over 6,500.
Proudly supported through the NSW Governments Regional events acceleration Fund the festival attracted a 50% Central Coast audience against an equal 50% visitors from across regional NSW, QLD, Victoria, ACT, QLD Tasmania, and South Australia, with all ticketed events completely sold out leaving no room for door sales.
The festival continues amassing tremendous support following amongst local businesses from Wyong to Terrigal and Woy Woy to long Jetty, all displaying their involvement through their "Be the Change" Window displays, participation in events and as stall holders as the Coast's most welcoming and open nature are allowed to shine.
The festival also held the largest youth (12-17) dance party the PCYC had hosted with over 120 registrations; the night was a partnering of Headspace, Naughty Noodle Fun Haus "YAAS" (young authentic and social) program and PCYC.
"All cultures, all gender expressions, all abilities, ages, shapes and sizes – this is who we are; Coastal Twist Festival is a community-built festival based on all of us celebrating the diversity that is life together – everyone can relate to that, and we hope that everyone can celebrate it! Central Coast has a cheeky, fun, open heart that's been fighting for a very long time to have its own unique identity, those shiny expensive outside/outsourced campaigns, and multigenerational solid hold over who will be visible and participate in local community life and who cannot no longer fly as communities, connect, build voice and work together for a sustainable and equitable future, a happier, healthier and more welcoming Central Coast, as much as this is a celebration, what's come out of the week is stories of healing " Stated Glitta Supernova Festival, director after a 17 hr festival day.
Many artists performed new or unreleased songs during their sets, international headliners butted against local emerging Naughty Noodle artists, and Naughty Noodle Intern and Central Coast Youth of the year Jack Williams was announced as the newest member of the House of Slé, the Sydney-based artist-based collective, the leading performance group, ballroom house in Australia.
Poised for success with a strong track record Coastal Twist is already enshrined as a unique & much loved "original, quirky Australiana" vibrant regional experience that's not to be missed.  "It's challenging to gaze around at mountains and trees in every direction, two steps from the beach and feel completely unmoved; the skyline was simply magical, particularly when accented by the festival's entertainment, audiences, and art installations. Police reported a well-behaved crowd with no incidence and the month's warmest day.