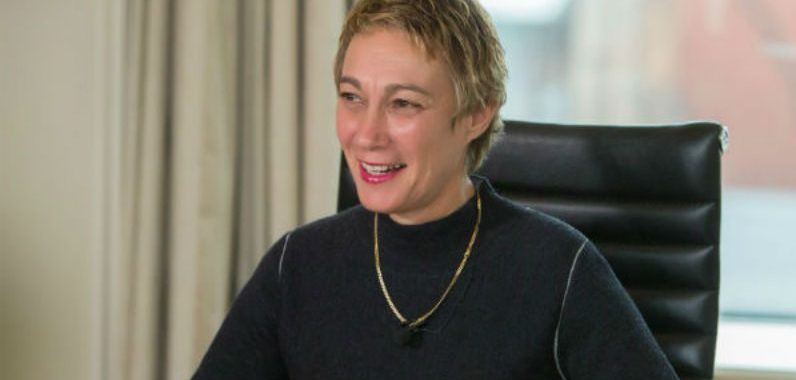 Deloitte Australia has just announced Australia's first list of LGBTI Executives!
Among the 50 outstanding executives is Tanya Sale, founder, CEO, and Managing Director of Outsource Financial, a multi-award winning national mortgage aggregator group.
Tanya is the only female CEO of a mortgage aggregator in Australia. With extensive banking and finance experience, Tanya wanted to make a difference in the third party mortgage sector, so she created models to change the way lending was conducted in the country. 
The initiative to compile a list of LGBTI Executives was created by Deloitte tax professional, Andrew Cumberlidge, who was inspired to create the list after seeing similar projects published in his home country, the UK. Cumberlidge noted a distinct lack of LGBTI role models in Australia. 
Andrew said, "Having been born and raised in the UK and college educated in the USA, I noticed when I came to Australia how different things were, for a country often seen as ahead of the curve in terms of LGBTI rights, in many ways it was actually quite the opposite. Most notably, in my opinion, in business.

"What I found in Australia amongst friends and colleagues, were people who were often 'out and proud' in their personal lives, but who chose to regress to a neutral or even heterosexual persona in their professional lives." 
CEO of Deloitte Australia, Cindy Hook, became aware of Andrew's work after he had compiled a significant list of executives who had agreed to be named and published. Recognising the importance of Andrew's effort and work and the impact that a list like this would have on many LGBTI Australians, Cindy cleared Andrew's schedule to allow him to dedicate his time to the project. 
"Andrew's idea aligned exactly with the culture of inclusion that I'm passionate about—a culture that we are building within our firm—where every person is valued regardless of their sexual orientation, gender identity or any other form of diversity," Cindy said. 
She continued, "An inclusive culture is a core to the execution of our business strategies; but speaking to the wider societal issue, business needs to take the lead on this. This list of role models will have an untold positive flow-on effect that will help shift the national discussion on LGBTI equality." 
Deloitte's Diversity and Inclusion journey in Australia began in 2000 with an initial focus on gender but has since expanded to include cultural diversity, LGBTI, Indigenous Australians and Accessibility. 
The list of executives that agreed to participate includes 15 women, including a transgender participant. View the 15 women executives below!
1. Jennifer Westacott – CEO Business Council of Australia
2. Georgie Harman – CEO Beyondblue
3. Pippa Downes – former MD Goldman Sachs
4. Sally Auld – Chief Economist and Head, AUS/NZ Fixed Income and FX Strategy, JP Morgan
5. Fiona Smith – COO Devondale Murray Goulburn
6. Marcy Beitle – MD AT Kearney
7. Susan Darroch – Senior Managing Director, Head of Global Equity Beta Solutions Asia Pacific, State Street Global Advisors
8. Tanya Sale – CEO Outsource Financial
9. Victoria Tavendale – Global Head of Portfolio Management, Campus Living Villages
10. Amanda Lampe – former Senior Vice President, Corporate and Public Affairs, Cochlear Limited
11. Louise Daley – Exec VP and CFO Accor Asia Pacific
12. Kate Wickett – NSW Advisory Leader, Aurecon
13. Skipp Williamson – CEO Partner in Performance
14. Moya Dodd – Partner Gilbert + Tobin
15. Savannah Jackson – CEO trading pursuits