Life-partners Mish Sparks and Michela Ledwidge, have created a world-first interactive experience that enables audiences to 'step inside' a performance by the Australian Chamber Orchestra
Mish and Michela's relationship started as "lots of fun and partying" when they met on a Kings Cross dancefloor in 1997. Sharing creative interests early on, the pair have been collaborating on media projects – including London's award-winning 'Horses for Courses' – for 13 of the 15 years they've been together.
Fascinated by ideas, culture and making things happen; Mish and Michela took a leap in 2010 and started their own studio business. With an aim to be the number one media partner for events and entertainment producers, the Sydney-based duo want Mod Productions to wow audiences and have a global reputation for innovative pioneering work.
When it comes to balancing their professional and personal lives, both women make a point of switching off and setting boundaries. Mish says working together doesn't make their relationship any harder.
"Relationships are hard work even if you don't work together. We enjoy the challenges and the joys of working together, sharing the things that excite us and also sharing the hard times – being there to support each other. We also challenge each other and push each other, in our creative work and as individuals, to learn new things and take risks."
Mish and Michela are dedicated to keeping their partnership vital and creative, and vowed to support the growth of their relationship without losing sight of their growth as individuals when they married in the UK.
For now, they are enjoying the adventure of collaborating through Mod Productions and are looking forward to the ACO Virtual premiere this September.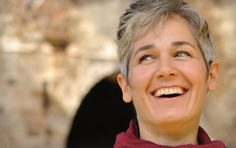 This world-first interactive installation enables the audience to use a touchscreen to conduct and play with the Australian Chamber Orchestra (ACO) and invites audiences to experience live performance through next generation interactive cinema.
The installation 'ACO VIRTUAL – Play with the band' fuses digital technologies with visual and sonic innovation to bring classical music to new audiences.
Using a creative fusion of interactive elements, Mod's Virtual Tour format can be leveraged for a range of contexts. From gallery spaces, dome theatres and flat screens to mobile devices and all genres of music and performance; the format can be used and adapted to heighten live performance experience in unexpected ways.
Michela Ledwidge, director of ACO VIRTUAL and co-founder of Mod Productions explained how the interactive nature of their creation will elevate the experience of the audience: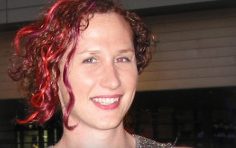 "Thirteen stereoscopic 3D camera rigs were used to record each musician. Thanks to this performance capture technique we can isolate and manipulate the image of each individual performer.  We used technologies that strategically place the audience in control of the orchestra's performance.  Audiences and visitors will essentially step 'inside' a performance and be immersed in a cinematic experience, surrounded by the performers."
More like a video game than a movie, the audience can use the controller, embedded in a stand, to control and remix the show with up to 39 video files playing simultaneously.
Ledwidge continued, "The main application is the show control rig that powers interactive 13K visuals (over thirteen thousand pixels wide) across seven High Definition displays along with interactive audio from a 7.1 audio speaker system that positions the sound of each musician to where they are displayed."
Venues can choose either the 2D or the 3D version and Mod Productions uses their own online production platform to manage and support the show as it travels. The presentation of interactive 3D content requires some additional staging and logistics considerations, not least the provision of 3D glasses to each audience member.
Ledwidge said, "The primary aim of the project is to reach new audiences, so our production team has put together an affordable hire kit with DLP projectors that can be toured across regional Australia. Video display technology is a fast moving area – it will only get easier to stage this kind of content."
ACO VIRTUAL, which is the perfect fusion of audio-visual technology, art and music performance, features thirteen musicians appearing as projections on gallery walls (or other public spaces), while the music of each individual musician is heard from the direction of their projection. Using the touch screen app, the audience can spotlight sound and visuals, highlighting one particular musician, a section of instruments or create their own mix of players. They can even display the sheet music for each musician.
The build of the interactive work commenced with the production of a pilot interactive video installation, where four of the orchestra's musicians were film-reviewsed performing, as well as companion apps. The success of the pilot saw the project expanding in 2011 to feature 13 members of the orchestra in a 13-camera, 3D film-reviews shoot.
The entire ensemble was film-reviewsed against green-screens to capture audio and stereoscopic video of each individual artist. CG volumetric lighting was then added in post production and four different mobile app products were developed to make up the multi-platform interactive user experience. Ledwidge explains "We evaluated and leveraged a lot of technology on this project but if we've done our job right the audience will neither know or care."
The team benefited from close collaboration with local and international experts during the long project including sound designer Simon Lear, cinematographer and VFX specialist Paul Nichola, the iCinema Centre (UNSW) and derivative (Toronto).
The installation will be touring Australia and the world, bringing world-class musicians closer to those who would not normally have access to such classical music and performance.