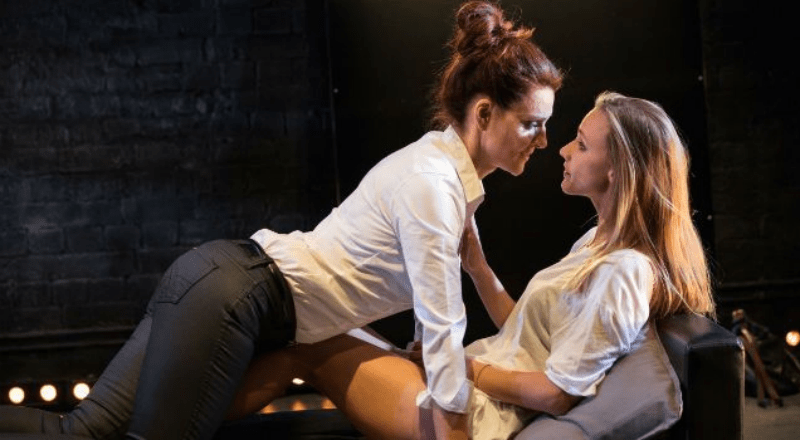 Fassbinder's classic lesbian tale of a desperate love gone wrong
I was recently lucky enough to spend time with Sara Wiseman, star of the Old Fitz Theatre's production of the Rainer Werner Fassbinder classic The Bitter Tears of Petra von Kant.
The play opened to rave reviews last week with special plaudits for the performance of the leading lady, the gorgeous and charismatic Wiseman. Audiences know Wiseman as Carolyn Bligh from Foxtel's A Place to Call Home, and she eagerly shared all things Petra, Carolyn and the experience of working with real-life husband Craig Hall, who plays Dr Jack Duncan in the hit TV series.
"Petra is such an interesting character," enthuses Wiseman. "The play was written by Fassbinder in 1970 and was incredibly risky at the time. It's an all female cast, and this woman not only goes through a whole spectrum from being at the height of her powers to a horrific and desperate place, but it's because she falls in love with a woman, which is fantastic."
The film displays classic 1970s styling and Wiseman laughs, "Ain't that a trip! And the clothing is outrageous! But there are no wigs in our show as we're bringing it into a contemporary setting, and no fake German accents, even though we are set in Germany.
We wanted to make it relevant to the relationships, rather than me doing my German accent! It would have been fun, but it makes it a whole new thing."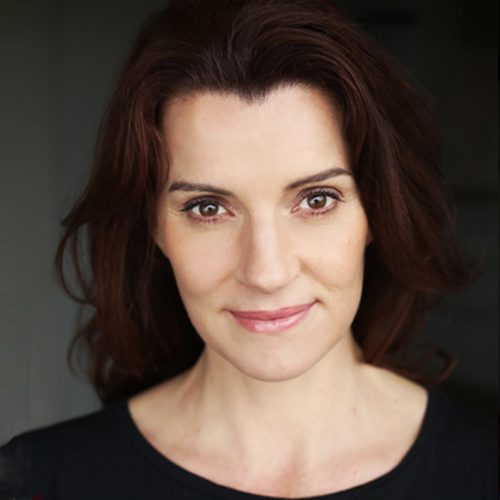 Something that has both fascinated and challenged Wiseman is Petra's desperation to fill the void within her, with a love that she believes to be authentic and pure, but is in fact neither. "We find out that Petra had a horrific relationship with her husband, and she's in a place wherein her mind 'men are fucked.' And then Karin, this young, beautiful woman walks into her boudoir, and she just goes, 'Whoa, what is that? I want that!' And she proceeds to seduce her and then proceeds to annihilate her as they annihilate each other, and then she's devastated as that void is left unfulfilled."
Wiseman explains that Karin represents simply one more of the 'beautiful things' that Petra seems determined to collect in her life. "I don't know how many times I say 'beautiful' but it's a lot! For Petra, it's exterior beauty that she believes will satiate.
Of course, it doesn't, but it's part of her backstory in that her parents were incapable of showing genuine love to her. Yet she describes that she feels lucky as they introduced her to beautiful things, so it's all very superficial."
The play is directed by Shane Bosher, whose last work was The Pride, part of the 2016 Mardi Gras Festival. "I'm a huge fan of his work," Wiseman declares. "He's done some gorgeous plays, both here and in New Zealand and he gave me a call and asked if I wanted to play Petra. I didn't even read the play before I said, 'Yep I'm in!'
And then I read it and went, 'Holy shit, she's a piece of work!' She's unlike anything I've come across and I really have a love-hate relationship with her. There's a narcissistic streak to her, and she can obliterate as quickly as she can claim and love."
Wiseman laughs that she finds it difficult to purge Petra from her head when she goes home from rehearsals. "It's been really quite painful, and I've been getting quite angry. I keep bursting into tears all the time, which is a bit weird for Craig, but that's all part of it. It's the gift of being an actor – you get to do such extraordinary characters that tap into human behaviour."
'Craig' is husband Craig Hall, who plays Wiseman's on-screen partner in the TV drama A Place to Call Home. "He's amazing to work with, and being two actors it's not often that you're working in the same city at the same time, so to be working on the same show, and then to work scenes together is a rare gift, and a great highlight," she says smiling "He's got my back, especially during some pretty rough stuff that we were doing at the end of season 3 when Carolyn was raped."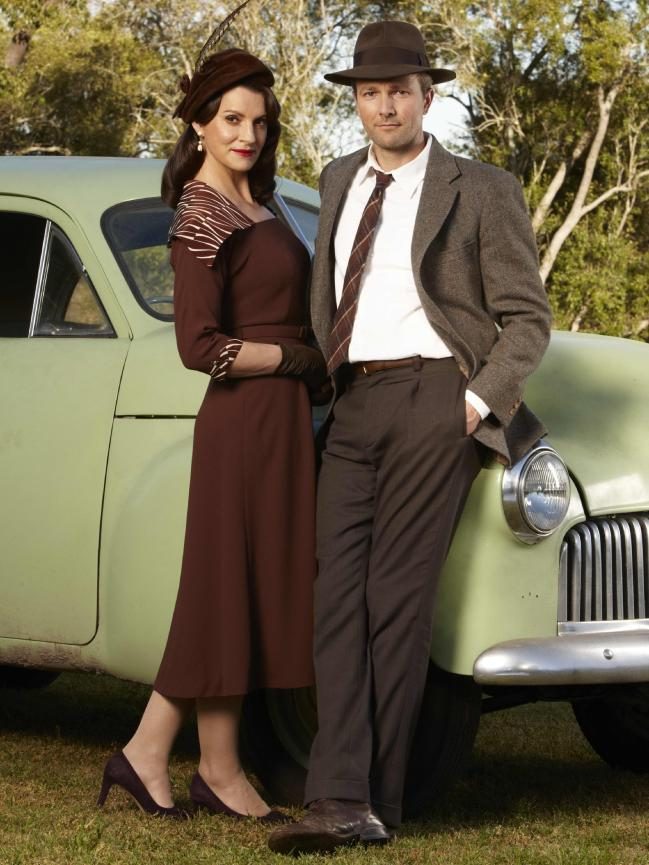 The rape scene and its aftermath raised sensitive issues for Wiseman, and she felt a great duty to honour the vast number of women who are affected by sexual abuse.
"The statistics are horrific. I've been a victim, not to that degree, but I know women who have, and they were very gracious and generous in talking to me about their experiences in coming out the other side," she says.
"There's a beautiful line that was written that says, 'Part of me is gone, the best part, and I don't know how to get it back.' And that was the key for me. When something's been ripped from you, how do you rebuild yourself? And so, within my imagery, I thought of the Japanese pottery called kintsugi. If they break pottery, rather than throwing it away, they put it back together with gold, and it becomes even more beautiful than before because of its flaws," Wiseman explains. "So that was the way I approached it. You can't resist it, you can't ignore it. I made it that, yes it's a part of me, but I'm not going to let it control me or define me, I'm not going to let it fester."
She returns to the subject of Hall. "And that kind of thing stays with you, so at the end of shooting the season it was like a pressure valve released, so I had a big sob and a cry with Craig, and then we went and walked the Camino in Spain for 27 days, which was brilliant."
But for the next few weeks, Carolyn and the Camino are far from Wiseman's mind, as she inhabits Petra von Kant. "She's so manipulative. What Petra wants she gets. It's her tragic flaw. When you're in her world you'll fit it, she's not used to being challenged or not having it her way. The relationship with Karin starts to become passive-aggressive quite early until it gets to a point where it just implodes. Then comes the realisation that she's actually losing her and she becomes this deeply desperate woman. She says she loves her, but really she just wants to possess her, devour her almost."
Wiseman stops, takes a sip of her tea, and says thoughtfully, "I struggled coming to terms with the idea at first. Because it's two women, does it have to be so destructive? But that is the play."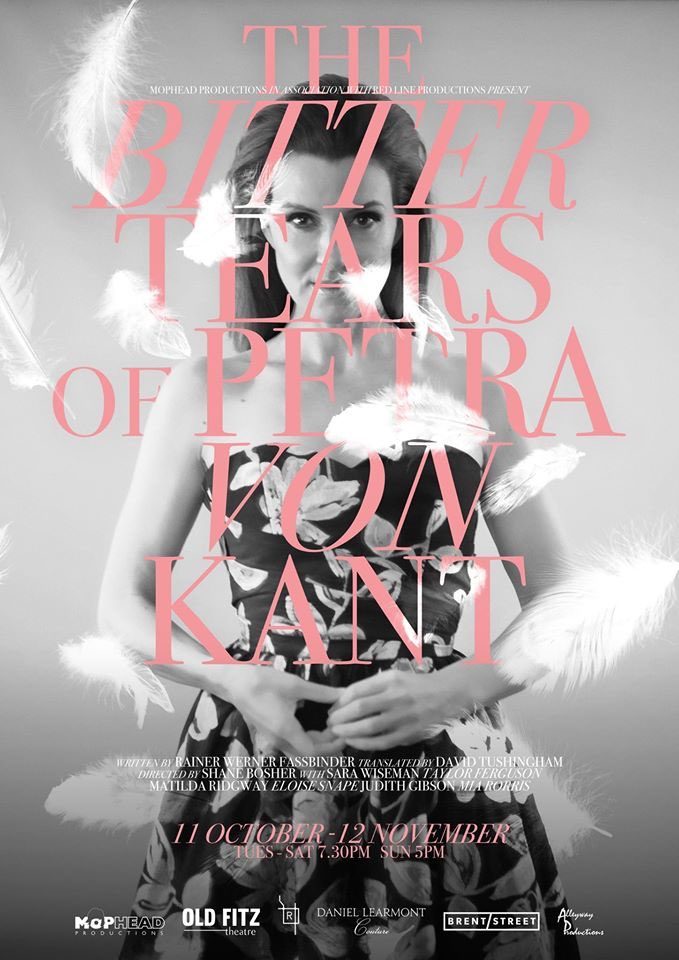 I suggest that perhaps it's also a product of its time, where healthy same-sex relationships wouldn't have had a space on stage or in cinema.
"True," she muses. "But I've been in relationships with women as well as men, and it's really interesting for me because this has been absolutely nothing like my experiences, other than the adoration for the woman and going 'what an exquisite thing a woman is, so at least it's nice to honour that. The appreciation of a woman is really important to me."
Hear, hear, Sara. I couldn't agree more!