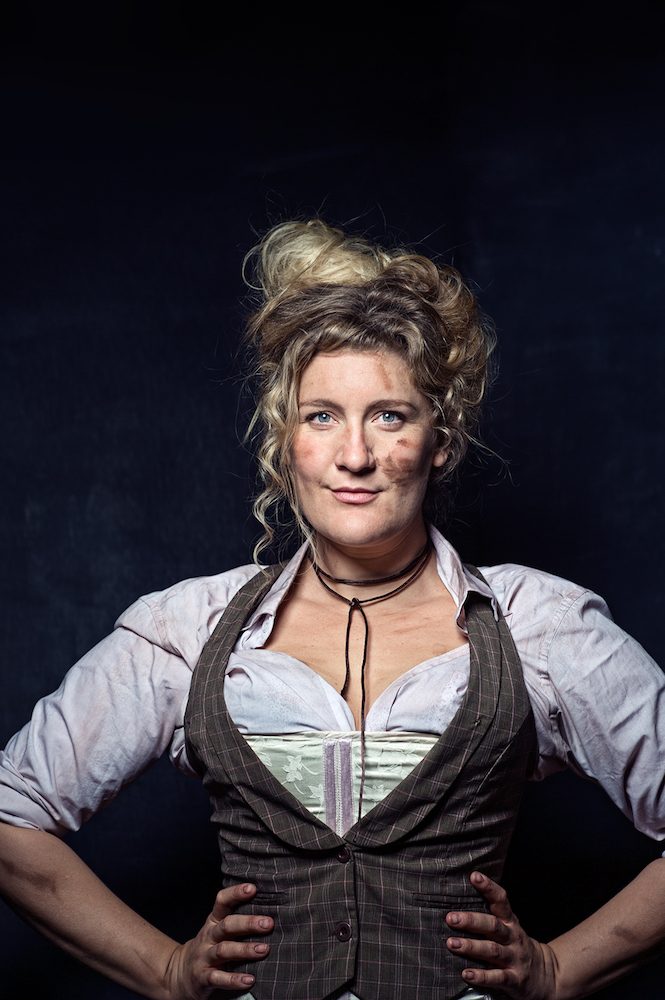 Following the success of the sold-out season at Hayes Theatre Co in 2017, Belvoir is proud to bring Calamity Jane to the iconic Belvoir St Theatre stage
This stripped-back, rough-and-ready reimagining shucks off the buckskin and brings a barrel full of dirt and grit to the classic musical. Directed by Richard Carroll (Side Show, The Show Goes), the production stars Virginia Gay (TV's All Saints and Winners & Losers) as the magnetic heroine – joined by a ragtag band of acclaimed comedic actors and musicians who share all the other roles.
Audiences will be immersed into the Wild West's Golden Garter Saloon – alive with whores, gamblers, and habitual jeopardy – and can expect an unruly and unpredictable ride.
Joining Gay are original cast members Laura Bunting (Rent, Side Show) as Katie Brown, Anthony Gooley (Of Mice and Men, All My Sons) as Wild Bill Hickock, Sheridan Harbridge (The Sugar House, The Detectives Handbook) as Susan / Adelaide Adams, Rob Johnson (Carrie, The Detectives Handbook) as Francis Fryer, Matthew Pearce (Rent, Rolling Thunder Vietnam) as Lt Danny Gilmartin, and Tony Taylor (As You Like it, The 39 Steps) as Henry Miller.
From the beloved 1953 movie musical with Doris Day to the HBO series Deadwood, the courageous individuality of Calamity Jane has delighted audiences for decades. With a fierce disregard for gender expectations and cultural limitations that was centuries ahead of her time, there is no better time to re-visit and re-examine this remarkable woman.
Belvoir Artistic Director, Eamon Flack says of Calamity Jane "not only does it sport a bust-out central performance by Virginia Gay, it also unleashes a very Belvoir kind of jumped-up playfulness…It knows when to wink, and when to go for the heart."
Featuring timeless standards such as The Deadwood Stage, Just Blew in from the Windy City, Black Hills of Dakota, and Secret Love performed with piano and a grab bag of other instruments, this production injects a raucous spontaneity into a night at the theatre!