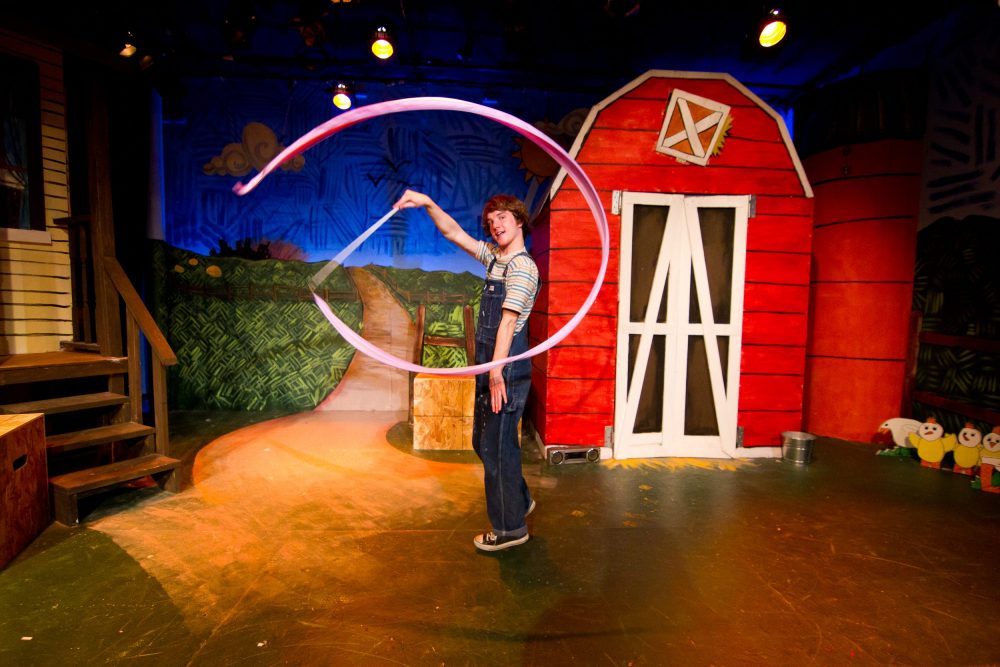 MilkMilkLemonade is an acclaimed coming of age tale revealing the highs and lows of growing up gay.
… and what happens when your best friend is a chicken.
Emory is an 11-year-old boy who lives with his God-fearing grandmother on a chicken farm in the Bible Belt of rural America. His best friend Linda is a depressed giant chicken who wants to be a stand-up comic. His favourite pastime is choreographing ribbon dances, he 'plays house' with Elliot, the 12-year-old pyromaniac who lives down the road, and his greatest ambition is to be a contestant on a TV talent show.
Written by young New York-based gay writer Joshua Conkel, New Theatre is proud to be presenting the Australian premiere of this seriously wonderful queer romp, as part of Sydney Mardi Gras
The play is full of delicious one-liners and absurd moments, but underlying the comedy is real anger directed towards the homophobia, bullying and small-mindedness that constitutes daily life for many young gay people.
There has been much in the media lately about the high rates of suicide amongst young gay people, often triggered by a feeling of hopelessness, exacerbated by relentless bullying and contending with homophobic attitudes expressed both overtly and subliminally by peers, parents, teachers and the wider community.
In telling Emory's story, Conkel has flipped the victim/bully paradigm on its head.  How Emory navigates the dark side of growing up gay is at the heart of this play.  He survives because of his imagination, his courage and his love of life.
A painfully funny exploration of gender, sexuality, life, death and the need to dream up a world where you can be true to yourself.