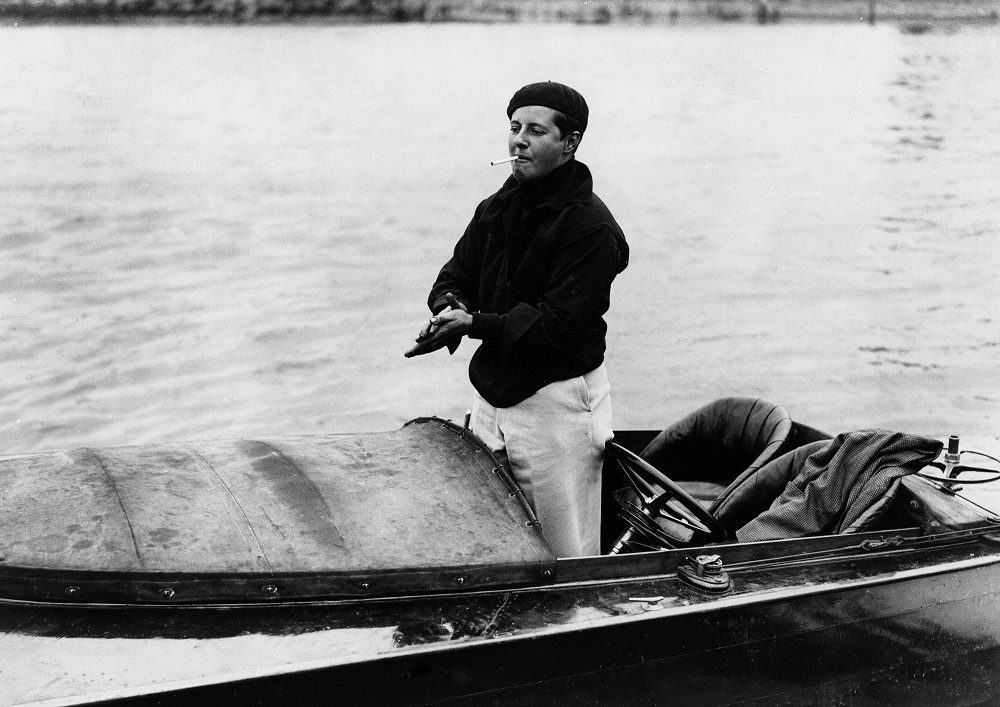 This musical sounds like everything we've ever wanted. Here's how to help get it to the stage.
Speed Queen: The Joe Carstairs Story is an ambitious musical conceived to honour one of the most courageous foremothers in the struggle for gay liberation and transgender equality.
Speed Queen is inspired by the Gay Pride of Marion Barbara 'Joe' Carstairs (1900 – 1993) and her refusal to hide her true identity as a transgender person. It will combine storytelling,  painting, sculpture, lesbian movie stars, costumes, and music.
The musical will open on March 7th at legendary LGBT performance space Dixon Place. To contribute, head to www.pinkstart.me/en/speedqueen
Speedboat world record-holder Joe Carstairs, heir to the Standard Oil fortune, came of age in the 1920s. Her robust lesbian milieu included Gertrude Stein, Natalie Barney, and Dolly Wilde. Joe was an action hero. She loved engineering, speed, and stiff competition; but above all, Joe loved women. Joe Carstairs broke the world speed record for motorboat racing in 1926. She quickly became an international celebrity.
In 1931, there was a sudden change in the public attitude toward gay women. Joe was criticized for her masculine attire and mannerisms. The European press condemned the"Cult of the Clitoris." Joe set sail across the Atlantic to create her own Lesbian Paradise in the Bahamas: Whale Cay.
Joe redefined herself, again and again, refusing to look back, always triumphing as the captain of her own destiny. The story of Joe Carstairs unfolds in three acts: from Joe's experiences as a young ambulance driver in World War l; to the ecstasy, pain, and beauty of making lesbian love to fabulous gay starlets; to her years as, "the Fastest Woman on Water"  when Joe held the world speed record for motorboat racing. In the final chapter, Joe Carstairs sailed away from the glare of publicity and became the King of her own, private, Lesbian Island.
Phoebe Legere stars as Joe in her first cross-dressing role. In addition to the lead role, Legere will play many of Carstairs' movie star lesbian lovers including Tallulah Bankhead, Marlene Dietrich, Garbo and Mabel Mercer. This will be a style fest for gay people of every stripe. Joe Carstairs was a natty dresser. Her suits were made by her tailor in Saville Row. She even dressed her doll, Lord Tod Wadley, in impeccable, Saville row yachting attire.