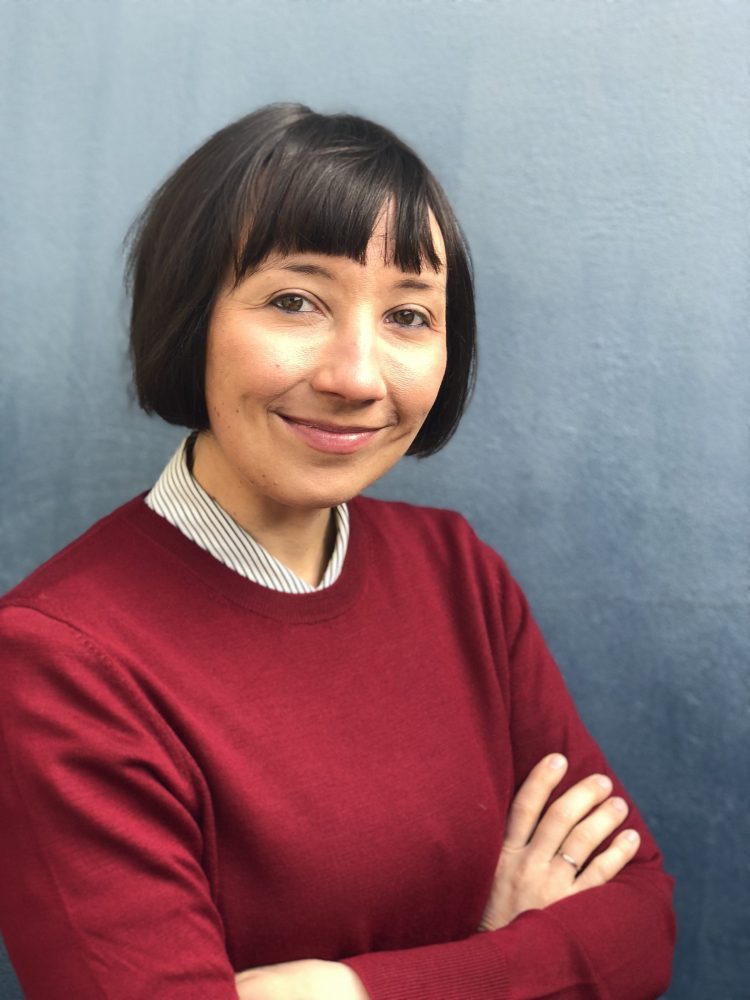 She is Vigilante answers a call for female representation, both on stage and off. A powerful reminder that women can be scary, powerful, and ferocious.
A lone woman dons a pleather outfit and hits the streets to protect others. Another woman is interrogated, suspected of murdering children. And in a quiet room, a teenager creates a virtual world in which refugees can return home.
A collection of compelling short plays about women who stand up, rebel and kick-ass, She is Vigilante is sourced from new and emerging female writers and developed and performed by a community-based ensemble of predominantly untrained actors.
We sat down with one of the Directors: Bridget Balodis
Bridget trained as a director at the VCA and Australian National University. Her 2018 work MORAL PANIC was nominated for 6 Greenroom awards and her 2015 work, Jurassica, was nominated for 5. She was part of the inaugural Melbourne Theatre Company's Women Director's program in 2014 and has been the recipient of the Ian Potter Cultural Trust award, Mike Walsh Fellowship and Dame Joan Sutherland Award. In 2020 she is directing K-Box, a new Australian work, premiering at the Malthouse.
Tell us a bit about yourself, why theatre and why you're excited about this work?
I'm a queer, freelance theatre maker. I've been working in the industry for about eight years now making a variety of work but primarily working on brand new Australian plays.
In the LGBTQIA+ community, works of mine that folks may have seen are Ground Control and Moral Panic, both part of a collaboration I have with genderqueer playwright, Rachel Perks.
I love theatre because of its liveness, the relationship between the performer and the audience, and I also love that you can get theatre on relatively quickly compared to film. So if there's something you want to talk about, that you're passionate about, you can get content out there and start having that conversation.
The conversation we want to have in this series of short plays is really about safety in public spaces and whether there's anything we can do to improve things for vulnerable people. With She is Vigilante we're very excited about our ensemble of community-sourced performers. A lot of them have never been on stage before but they're really excited about the wild stories we're telling and we want to support them to have an empowering experience on stage.
What was the catalyst for creating She is Vigilante? How did the theme of the works evolve?
First of all, we were really excited by Theatre Works vision for their 2019 and 2020 seasons. They announced that they wanted to re-focus on being a locally engaged venue, that they wanted to open access to members of the community, see new artists on their stages and bring in more local audiences.
And so Krystalla Pearce (the other director) and I set about pitching a work that we felt could maximise inclusion, make local people feel welcome and truly bring those new artists and audiences in.
We wanted to create a project that didn't rely on our usual, insular networks of artists, that pushed us to make new connections and that was able to give access to people who wanted to make art but perhaps hadn't had the privilege of coming through traditional training institutions. That's how we decided that this work should have a community-sourced ensemble of performers.
We came up with our core theme of women vigilantes because we both feel passionate about seeing interesting women characters on stage and because we wanted to talk about issues that concern women and genderqueer folk (safety in public, violence, activism) in a way that didn't only show those people being victims, but being active, or even aggressive.
How did you source the works and writers?
We wanted to reach beyond our networks, so we decided to do an anonymous, open callout where writers submitted their pitches to us and we assessed them without knowing which script belonged to which writer.
From there we created a shortlist and made our final selection of writers based on the combination of the plays themselves and the best demographic mix we could get. We've ended up with a writer cohort that spans ages 20-40s, that includes women of colour and also queer writers.
The callout itself went out across social media, through a media release and through a variety of poetry and writing organisations. We received around 65 submissions, from which we chose the short 5 works.
You've brought together the ensemble for the season in a unique way, tell us about that? How has that impacted the works and show as a whole?
Yes, as I mentioned our ensemble is 'community sourced' – but what do I even mean?
Well, in a really simple way that meant that anyone who wanted to be a part of the performer ensemble was able to be – we held no auditions and we did no culling.
In terms of our original callout, we reached out to a variety of organisations including Housing First, Sacred Heart Mission, The City of Port Phillip and St Kilda Community Housing (among others), these generous folks helped us to get the word out there. Theatre Works also posted a callout via their channels.
We brought all these interested people together and we held a series of free workshops over four months, which allowed people to get a sense of what we were doing. From there (and after a few communal dinners) people were able to decide whether they'd like to move forward into the actual rehearsal and production phase. The result is an ensemble of 13, ranging in age from 21-73, with a variety of performing experience (some completely untrained, some with some university acting training).
There's strong LGBTQIA+ representation as well as performers of colour and a performer with a disability. To me, what's most exciting about creating an ensemble like this is that we're offering all these folks an opportunity to be heard, to inhabit wild and daring characters and to do something that hopefully gives them experience, confidence, and a community.
She is Vigilante is not only about showcasing women writers, it's about creating access to a new space for people who normally wouldn't have that opportunity. Can you elaborate a bit on that?
I think being made to feel welcome in art spaces is so important, especially in terms of access to social commentary and in particular in terms of making people feel like they have a right to their opinion. In this work by including performers that are not professionally trained, and writers that come from a range of disciplines, we are saying these people are allowed in this space and if they are allowed in and onto the stage then everyone can be! And if your aunt or your cousin or grandma is up there, talking about kicking ass and social change, then you're allowed to participate in that conversation too.
We're trying to get around social barriers that exist, that can make people feel like theatre, social politics, or engagement with the arts is just for the upper-middle class.
And you're co-directing She is Vigilante. How does that work and what is it like?
Yes!
Krystalla Pearce and I are co-directing, which has been lovely. We came to that decision for a couple of reasons. First; we had worked together before, as director (me) and writer/performer (her) and we wanted to find a way to collaborate again. And secondly, it seemed like a feminist way to work! Not only because it forces you to work in a more collaborative way but also because Krystalla is raising two small children and I'm seven months pregnant with my first. It means that we're able to share duties, be flexible with time and support each other.
It's been fun directing while pregnant (so far!), it keeps me active and mentally stimulated, although once the show has closed, I'll finish work for the year. My wife and I are expecting at Christmas, wish us luck!