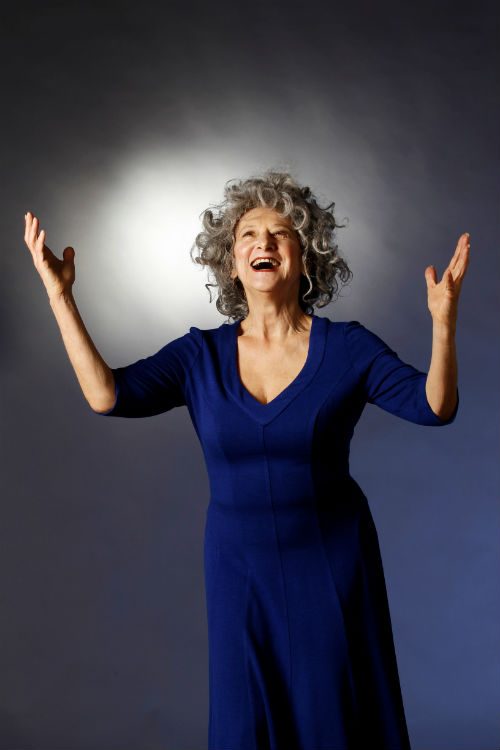 With her new show 'More Female Parts', Krape explores issues facing all women in life.
Acclaimed Melbourne theatre performer Evelyn Krape will celebrate women of all ages in her new one-woman show More Female Parts at Arts Centre Melbourne's Fairfax Studio from 30 June – 4 July.
Evelyn Krape commands the stage in a highly physical, comic and engaging performance that revisits the characters from her incredibly popular headline-making 1980s play Female Parts, now thirty years on.
With director Lois Ellis and playwright Sara Hardy, the production sees Krape explore contemporary gender issues from the perspective of a "mature" woman and she barely recognised her place in the community. Krape uses great physical skill and comedic timing to reveal to audiences the sexism and inequality that still exists for women today.
Across three separate monologues, her bold character creations confront key issues including divorce, the glass ceiling and control within a relationship, in a hilarious and highly theatrical style. The characters include a woman in her 60s whose husband has left her for his secretary, a woman living in 2044 whose husband controls her through an all-seeing robot and a young woman in a magical surreal fairy-tale who grows up wanting to be an economist.
With great physical skill, Evelyn allows the audience to experience the sexism and inequality that still exists for all women today, in a comic and dramatic one-woman show. This new play is a one-woman tour de force examining life through the lens of an older woman, but touching on issues that affect all people.
"More Female Parts is a 'thirty years on' celebration of the original, phenomenally successful production of Female Parts by Dario Fo and Franca Rame, first seen in Melbourne in 1982,'' Sara Hardy said.
"This original piece explored issues facing the thirty-something woman – the work/life balancing act, relational and financial worries, gender inequalities, domestic violence and self-empowerment – all explored with a sense of theatricality and humour".
"Thirty years on, More Female Parts explores the sixty-something woman and finds that the issues she is facing have not changed very much – only now we must add 'grandmother duties to the list!"
Renowned Australian actor Evelyn Krape has had audiences laughing out loud while thinking about the human condition since her earliest days in experimental theatre at Melbourne's Pram Factory.
Her work has spanned theatre, film and television for more than thirty years. She has performed for Melbourne Theatre Company, Playbox, 11th Hour and Victoria Opera. Her Yiddish theatre work Ek Velt – performed in Melbourne and at the 2012 International Yiddish Theatre Festival – will also tour to New York this month. Evelyn has appeared with the 11th Hour theatre company in several award-winning productions including Crucible, King John, and End Game. She also performed in Roslyn Oades' acclaimed Malthouse Theatre production Hello, Goodbye & Happy Birthday in 2014.
More Female Parts
Location: Fairfax Studio, Arts Centre Melbourne
Dates: 30 June – 4 July
Cost: Tickets from $45
Book here.