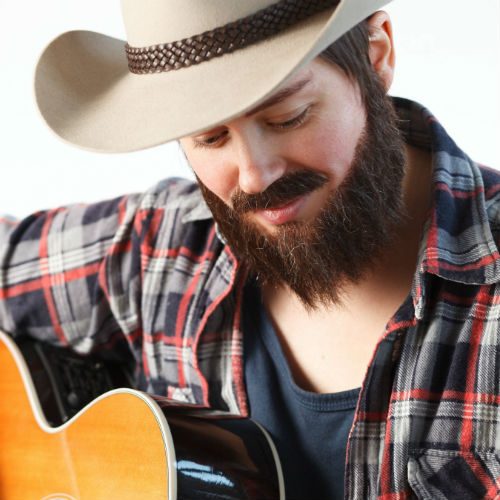 Selina Jenkins' multi-award-winning character Beau Heartbreaker returns to the Melbourne International Comedy Festival
Beau Heartbreaker returns to the Melbourne International Comedy Festival in 2015 for the second time with hilarious tales of worldly adventures and brilliantly composed songs.
A 2014 Green Room Award nominee, Jenkins is a seasoned performer with astonishing vocal ability, depth, and sincerity, which is no small feat for a woman in a beard.
After touring extensively throughout 2014, Beau's newest self-titled show has received awards, rave reviews and standing ovations from both national and international audiences, including 5 Stars in Indianapolis. The show was previously nominated for Cabaret 'Best Writing' and 'Best Original Songs' in the 2013/14 Green Room Awards. It also won the 'Most Outstanding New Work' and 'Tour Ready' awards at the 2013 Melbourne Short and Sweet Cabaret Festival. 
LOTL caught up with Beau:
How did you discover your 'path' of performing as Beau Heartbreaker?
I've always enjoyed singing and writing songs that have a humorous edge. I've never taken myself too seriously. Performing as a male character and performing purely comedic songs seemed like a great challenge. In hindsight, it may have been a good idea to create a character that didn't have to sport such an enormous, hot, itchy beard.
Tell us more about this Bloke. What makes him so endearing?
Beau isn't a caricature or an overstated stereotype of a man. He shares real experiences & vulnerabilities with the audience. He's no idiot, but his innocence, slight naivety & genuine compassion shine through.
Do you have any rituals or perhaps a favourite part of when you're preparing for a performance?
I enjoy having a bit of a sing & chat as Beau before the show. It's only ever my tech in the room & usually, we just talk about how their day has been. Shooting the shit you might say. Beau loves that.
Tell us about your most unusual performance, such as an unexpected experience with the audience.
Another performer who's also a good friend of mine once stepped off the stage at a gig she was MCing & warned me about a disgruntled looking bloke in the front row. Beau can be a little visually confronting initially for those who haven't seen a woman performing as a man before & she was good to warn me. After about two minutes on stage, the bloke turned to the audience & loudly declared, "this bloke's alright!" The rest of the show was great. He, and the rest of the audience, loved Beau. (Thank Christ)
What is your show about? What would you like audiences to take away from this show?
The show follows Beau's most recent adventure.
It has a lot of laughs & even a few tears.
You learn a lot about Beau & Beau learns a lot about the world.
I'm often asked how much of the show is true to life. About 99%. I'm sure the audience can pick the 1%, it has something to do with a woman performing as a bloke.
What's next in store for you?
I'll see out the rest of the Melbourne Comedy Festival & then I'm off touring around the country again. Beau will definitely be heading back to the US at some stage but will be filming for an upcoming project here in Australia first.