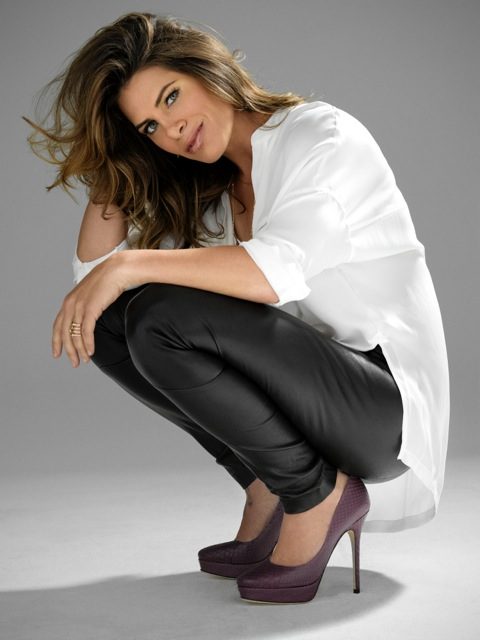 You don't have to look much further than Jillian Michaels when you think of health, fitness, and inspiration.
Fit, fierce and out and proud, Jillian is heading Down Under touring the country with her critically acclaimed motivational live tour, Maximise Your Life. Taking the time to speak to LOTL, Jillian discusses touring Australia, career inspirations, health and happiness.
Where would you draw inspiration from for making the right career choice?
I draw inspiration from the people I work with. Watching everyday people fight the good fight, face down their demons to overcome their obstacles and achieve their goals. That's inspiring to me. I find that helping people do just that is also incredibly cathartic for me and brings meaning and purpose into my life.
What are the five most important goals to Maximise Your Life?
Learning how to take optimal care of your physical health.  Your health is the foundation you build your life upon. When you feel strong physically it transcends into every facet of your life.
Connecting with and cultivating your passion. So many of us sleep-walk through our lives, living the way we think we should, but not the way we truly want. I help people learn how to feel again and get back in touch with the things they truly love and want for themselves, be it personal or professional.
Examine your life and your behaviours to identify and take responsibility for the negative patterns that continue to arise in your life. Identify the origins of these behaviours in order to erase them and receive the tools to turn negative coping mechanisms into life-affirming solutions to your most difficult issues.
Learn how to shift your perspective on everything from failure to loss so that you are able to transmute even the greatest suffering into power, empathy, wisdom and strength.
Gain a step-by-step plan to redefine your self-image, dramatically enhance your self-worth, and achieve your life goals. It is not about positive thinking, but more about deliberate, informed, calculated actions that garner small successes over time. People can achieve anything if they believe the goal is worth it, they are worth it, and they are capable of achieving it.
I'm sure you're familiar with Orange Is The New Black's main character Piper. What advice would you give her to turn her life around?
I would help Piper identify why she continues to engage in dynamics with abusive individuals that sabotage her. What pattern is she playing out with Alex? What dynamic is that relationship bringing up from her past and why does she continue to seek Alex's approval at the extreme detriment to her own life causing Piper to make bad decisions.
What do you do to ensure a balance between work and personal life?
I'm not quite sure I have it yet.I struggle every day to find balance in my life and the time allotments to family, work, and myself. That said, I do acknowledge that in order for my work to flourish and my family to thrive I have to make time for myself and my health and happiness.
Is your family joining you on your tour Down Under?  And if so, what would you want them to see and experience whilst in Australia?
Yes! They are coming halfway through the tour. I adore Australia and have been wanting to share it with them for years. I can't wait to take them to Shelly Beach. A stroll along the beautiful Bondi beach. A getaway to the Whitsunday Islands and a snorkel on the reef.  A pie at Harry's Cafe De Wheels. Go for a sail on Albert Park Lake. Get some fish and chips at south Melbourne Beach, pay a visit to Byron Bay… honestly the list is too long!