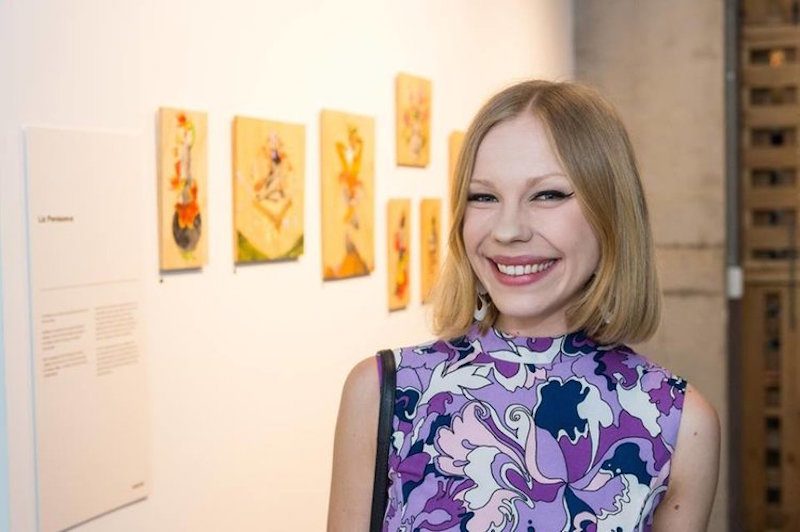 This Sydney-based artist is cutting and pasting her way into our hearts.
It was 38 years ago, in 1979, that conceptual artist Judy Chicago unveiled her seminal feminist art piece, "Dinner Party," at the San Francisco Museum of Modern. Dinner Party functions as a symbolic history of women in Western civilisation, and, crucially, it signalled the beginning of a movement to reclaim "traditionally female" art practices – in Chicago's case, embroidery and stitch work were transformed from indexical traces of domestic oppression into puncturing reminders of the different ways in which her story has been recorded. While men had pens, women had needles and thread.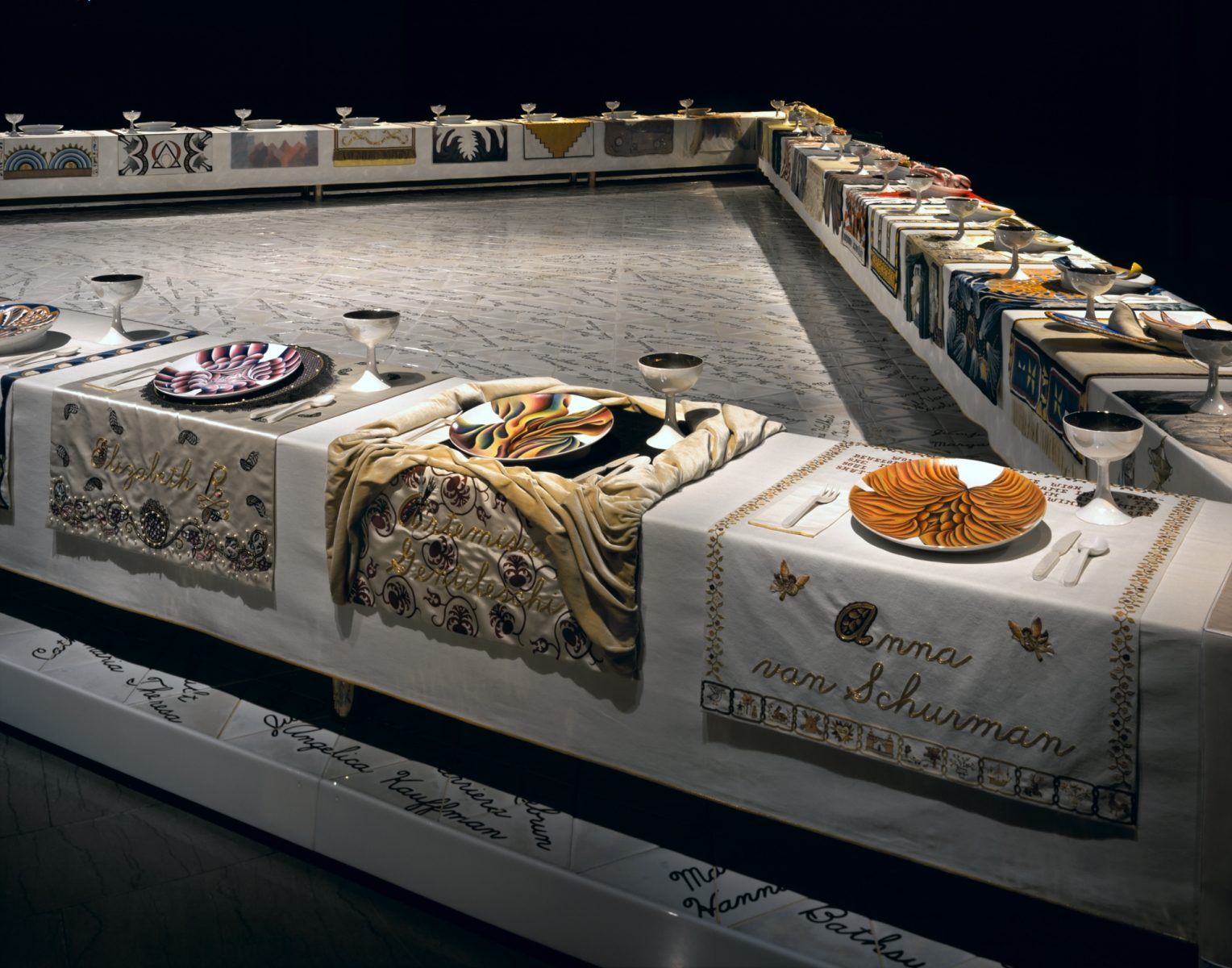 Judy Chicago's "Dinner Party" 
Fast forward almost four decades, and the pioneering work that Chicago was doing remains vitally relevant—it currently resides in Brooklyn Museum's collection and has been done since 2002. As women's bodily and reproductive autonomy continues to be cast as an issue that is somehow up for debate, sexual assault is almost inevitably paired with slut-shaming, and sex workers struggle to retain even minimal legal rights, art that severs traditional expectations of women and the female body is not just beneficial, but necessary.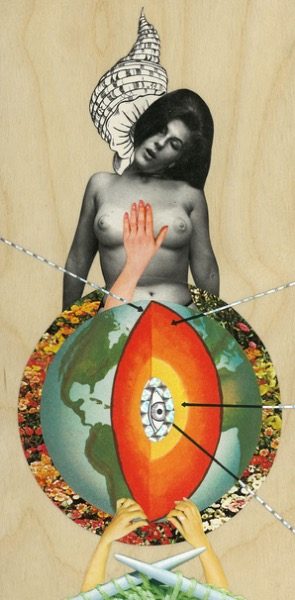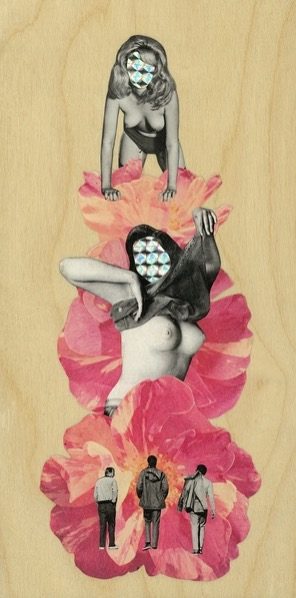 Left: Untitled, Right: Girls, Girls, Girls; by Liz Peniazeva
Liz Peniazeva is a Sydney based artist who is using collage – an artistic practice often derided for its associations with "girly" and "childish" activities like scrapbooking – to force us to rethink notions of gender, domesticity and sexuality.
Collecting and working with vintage ephemera, Liz re-contextualises archaic representations of women into scenes that rupture expectations of femininity. She arranges clippings from publications that typically target women – such as gardening and craft books – and in so doing builds new environments for women to exist brazenly, enveloped in self-conscious satire and playfulness.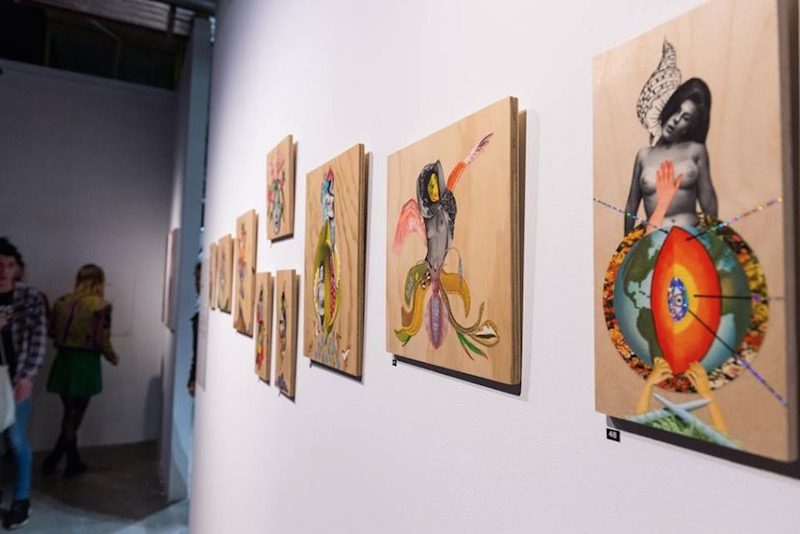 Recent works by Liz  Peniazeva, photographed by Tim Da Rin.
Oftentimes figures of women are taken from their traditional visual landscapes and spliced into new, strange contact relations. The erotic charges that ensue are both a product of the viewer's imagination, and a startling reminder to consider the ways in which our society fetishizes and objectifies lesbian relationships.
Liz's works are sometimes disturbing, sometimes sexy, and sometimes, confusingly, both. Take a look.