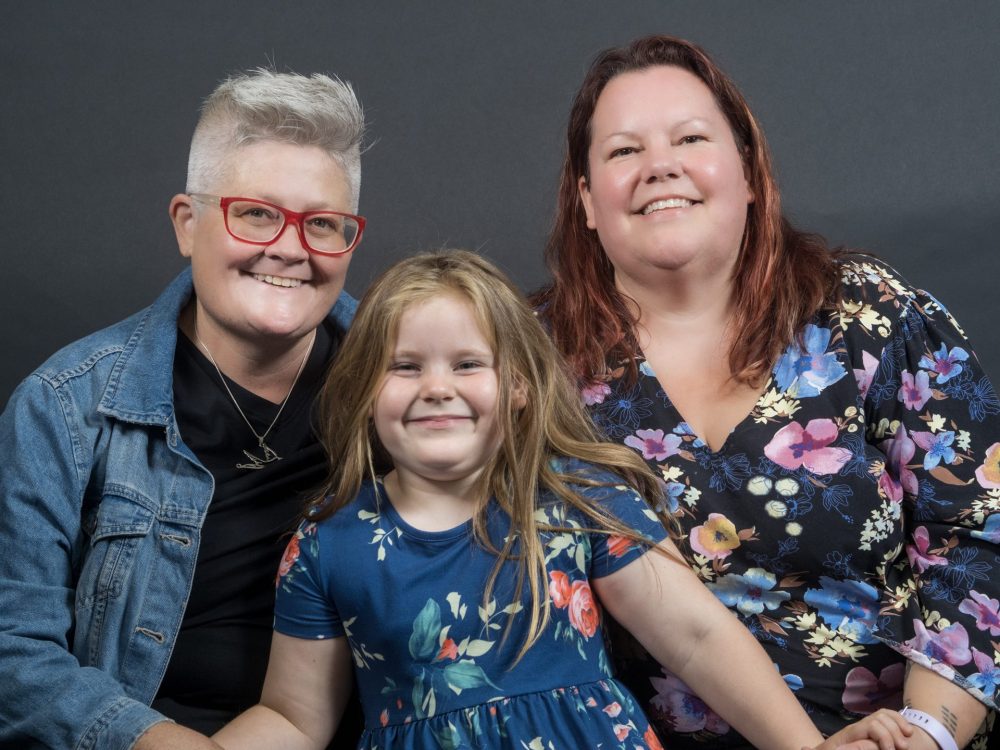 Krisandra and Katie met in Denver, Colorado at one of Katie's art openings
Names: Katie Lambert (51), Krisandra Knight (48) & Tilly (5)
Location: Sydney, NSW
Pronouns: ALL: she/her,
Occupation:
Katie: Communications Coordinator Lesbians Incorporated, Visual Creative & Mom
Krisandra: Head of Sales Operations, Maersk & Mom
Status: Married
Katie & Krisandra have been lucky to live and work in a few different countries.

After meeting in Denver, Krisandra, who was born & raised in Florida, and Katie who grew up in Colorado, moved to the UK in 2003.
Living in the UK for 6 years. Krisandra and Katie got married in 2008 after the UK legalised same-sex marriage.
From there, the pair moved to Denmark for 3 years before settling in Sydney in 2012.
Krisandra gave birth to Tilly 5 years ago, they enjoy being part of the LGBTQ+ community.
Through Rainbow Family meet-ups, volunteering with lesbian groups and participating in Queers of Joy.
They can often be found amongst the crowds of a support rally or a local playground enjoying the sunny Sydney life.
---
Would you like to get involved? Join the LOTL-Portrait Project now.