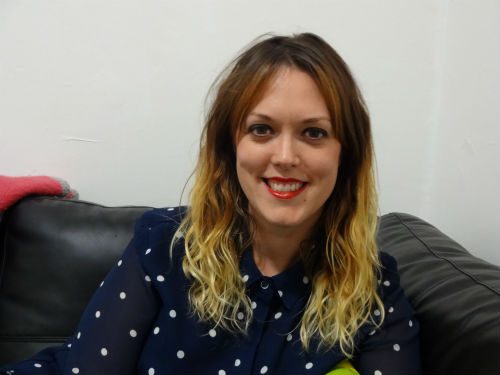 Karen Bywater is one of many female Volunteers at the Albion Centre.
The Albion Centre promotes the health and well being of people affected by HIV and high impact current and emerging infectious diseases. Karen tells us her story:
I first heard about the Ankali Project back in 2011 when I saw an ad seeking volunteers "to provide emotional and social support to people living with HIV & AIDS". I had wanted to dedicate some of my free time to volunteering for a while and thought that I was capable of providing this type of support to someone.
The 2 weeks of training that all volunteers go through was enjoyable but mostly inspiring – particularly hearing the tales of loss, suffering and resilience that several clients of the service bravely shared.
Whilst training I also got to meet interesting people from various walks of life, who shared a common goal of 'wanting to give back to the community they lived in'. The staff that run the project were approachable, supportive and it was evident that they cared deeply about both the clients and volunteers of the service.
Having completed my training, it was time for me to be matched with a client. Those initial feelings of anticipation, excitement and nervousness are not all that different to what you might feel going on a blind date with someone. I remember making that first call with butterflies in my stomach. The person at the other end sounded happy that I had called and explained that they too were excited and nervous about meeting me.
And so my first Ankali relationship began…
Catch ups with my client involved going for coffee, walks around the Botanical gardens and trips to the cinema. Like most relationships, it takes a little time to feel comfortable sharing personal information with someone, and not everybody gets to that point. My client had only recently found out about their HIV status and was still coming to terms with this. When they trusted me enough to share their concerns and seek my advice and support – I felt incredibly privileged. And when they began making positive steps towards living a healthier and happier life – I was overjoyed for them.
And so my Ankali story continues…
Over the past 4 years I have been matched with a number of clients of different ages and backgrounds, and each time I experience those same feelings of nervousness and excitement. The Ankali project has provided me with the opportunity to form close and lasting bonds with people, who I otherwise, would probably never have met. It has taught me a lot about myself, about people and about life.
I have learnt to appreciate that offering someone a fraction of your time can make a BIG difference to their quality of life. Clients have taught me that it's ok to be scared and that great courage comes from letting someone into your life to help. When I was doing my training, I never imagined that my experience at Ankali would be as rich and fulfilling as it has been, and I think this is also due to the continuous support and guidance offered by staff and other volunteers.
I'm looking forward to the next 4 years with Ankali.