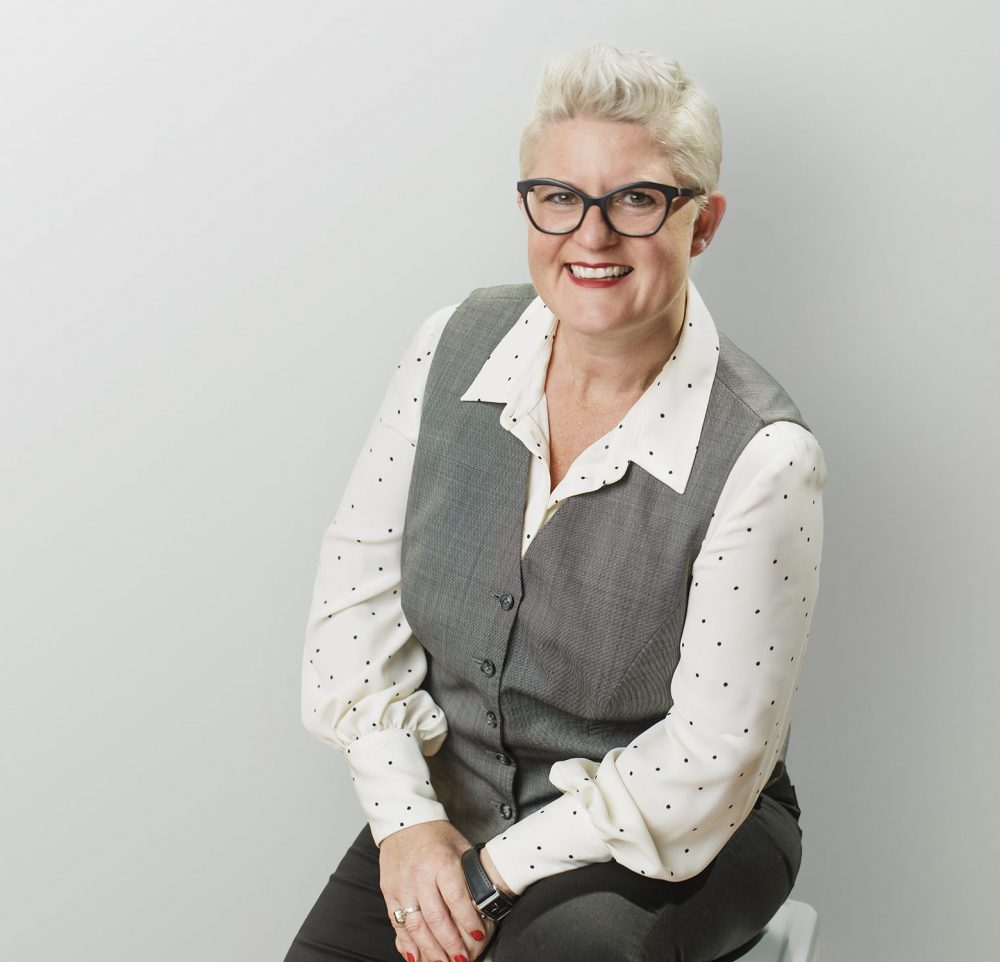 What do a Hepburn Springs Woman, Missy Higgins and Monique Brumby all have in common? They are MAD…
Christine Lewis believes that she is on the planet to BE MAD, that is, to Make a Difference in the lives of women and the community.  She has reached out to Missy Higgins and Monique Brumby, who thinks it's great to BE MAD too.
Ms Lewis has used her little business (65 Main Guesthouse in Daylesford-Hepburn Springs) and networks to raise $1,000's for many regional causes such as Daylesford Health Services, Juliet Wiess Cancer Fund, Chill Out Festival, Swiss Italian Festa, Glenlyon Food Fayre, NYE Gala, Hepburn Primary School, Hepburn Wildlife, CFA and has assisted with projects throughout Victoria and Australia.
Her favourite quote is, "I always wondered why somebody doesn't do something about that; then I realized I am somebody".
Christine Lewis established 65 Main Guesthouse and has been a resident of Hepburn Shire for over a decade.
She is best described as a passionate and energetic woman who has a thirst for life and people.
There was a 'turning point' when Christine was recently offered a volunteer position to support an empowerment program for women, their business & community as a part of The Hunger Project.
"In addition to continuing to support my own community , I now also have a burning desire to reach out to another village across the globe." She said. I will raise $20,000 to provide fresh water, healthcare, education and to establish business infrastructure to a community in Uganda. Christine faces uncertainty but says with determination "I need to first take steps to empower myself on a range of levels… I haven't worked out 'the how'… I don't know:

·         How I will raise the money

·         How I will leave my business for a month

·         How I will enter a country where the treatment of women conflicts with my value system and to be a gay woman is illegal

All I know is "if you believe you can , you can".  She said, then set off on a journey to be inspired and gain insights from 'influential others'.
Soon afterwards, fate brought Tim Costello, CEO of World Vision, to her doorstep for a weekend retreat, and he provided some mentoring tips.
The idea of a BE MAD (Be Making A Difference) Campaign took shape, and she will soon be launching a website www.bemad.com.au  with a range of fundraising initiatives that will BE MAD – BE LOCAL – BE GLOBAL.
Christine set herself an objective, to meet others who are also MAD. "Someone asked me how I think I would raise money, and my response was that I would seek help from others, including well-respected women. When asked who, I boldly responded with confidence, I am going to meet and get help from Missy Higgins and Clare Bowditch."
"I read the book 365 ways to change the world… and Missy was quoted as saying if you 'begin changing the world inside your home and your community and amazing things can happen'. I know amazing things can happen". Christine says with a knowing smile.

I couldn't believe it when I attended the Big Hearted Business Un-Conference and Missy Higgins came and sat in the empty chair next to me. I knew in that moment that the Universe was on my side. Missy said "giving back offsets being in the public eye… it's a waste not to use it". She later agreed to pose with a BE MAD sign as proof that she thought my MAD quest was worthwhile. "
Hepburn Shire and Melbourne Communities will be able to enjoy doing the things they love, such as music, food, wine, and movies, whilst supporting the BE MAD project.
The first 'BE MAD' initiative begins with a chance to bid on a night of music & fun in Hepburn Springs. 2x Aria Winner Monique Brumby will be in town to promote her Silent War tour, whereby her latest song sends the message of marriage equality.
Monique is happy to BE MAD with Christine and joined forces/resources together. Monique currently has a crowdfunding page which can be found on www.pledgemusic.com or www.facebook.com/65main. There is an offer for 2-6 lucky fans to stay a night at 65Main, attend the gig at the Old Hepburn Hotel (4 pm on Sunday 20th July), plus enjoy a 'MEET n GREET' supper with Monique at Christine's award-winning guesthouse. Its $250pp with accommodation or $200pp without accommodation.
For those who book $20 tickets to the gig direct with Christine 0438 379 450, a $5 donation will be used to BE MAD. It's going to be a fun night for all where there will be lots of encouragement to BE MAD.
Christine is inviting us all to cross the void from virtual into reality by taking action in addition to 'liking' or 'sharing' social media posts.   In our constant quest for personal happiness and fulfilment, what better way to have a Happy Heart than by helping those less fortunate lead a happier and more prosperous life?
To quote Anthony Robins, "It's is not what we get, but who we become, what we contribute…. that gives meaning to our lives".
We can all do this by being MAD and Making a Difference!
Note: The Hunger Project has been endorsed and supported by Nelson Mandela and Bill Clinton, and many other Statesmen who have all spoken out and made a stand. Go to thp.org.au.