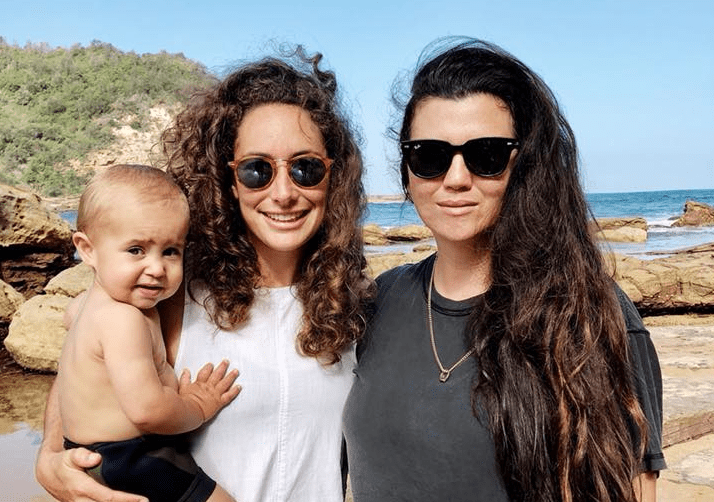 Working on numerous projects together and apart, decade long best friends (and ex-girlfriends) Milenka Osen and Kashi Somers have created Never Working Mondays.
How did you come to start the business?
We are each other's first point of call for any creative ideas, inspiration and advice over the 10 years and we share the same passions to help the environment while creating a beautiful and useful design.  And sharing a desire for work-life balance, the ocean, waves and babies.
To celebrate our joint love for nature & the ocean, design and sustainable living, we've dedicated our creative minds – and Mondays – to finding solutions to the waste created in the world of product design.
Never Working Mondays are about using the outdoor, ocean-filled lifestyle choices we make and the high these bring us, as motivation to push industries to change wasteful practices; saving waste to save the places we love.
Our first range was inspired by our shared lifestyles and passions, of babies all around, pro surfing wives and our daily sea adventures. We shared a desire to protect the things we love most.
We both love the ocean – and find it a place not only for getting new energy but as a flag for when Mother Earth is suffering.
Kashi Somers is an award-winning Creative Director, working collaboratively with global brands and business teams to make beautiful and important things come to life. Her focus across the past decade has been to partner corporate and trend brands with meaningful outlets: to connect marketing dollars with things that matter.
Milenka Osen designed and ran her business called TMOD for 7 years, creating interactive playful greeting cards and lifestyle products which were stocked globally in over 300 stockists.
"This mass production, unfortunately, contributed to waste in these industries and I wanted to try and think of a way to give back and solve the issue instead of contributing.
I started The Veggie Patch Van with 2 friends in 2012, which was part of Sydney's 'first fleet' of food vans. We converted an old Winnebago using all re-used materials including fence palings, to create a barn looking mobile sustainable vegetarian food van.  All the ingredients were local 'paddock to plate', the van ran from vegetable oil and solar panel energy. This brought new excitement to my creative career and I felt like I was creating and giving at the same time.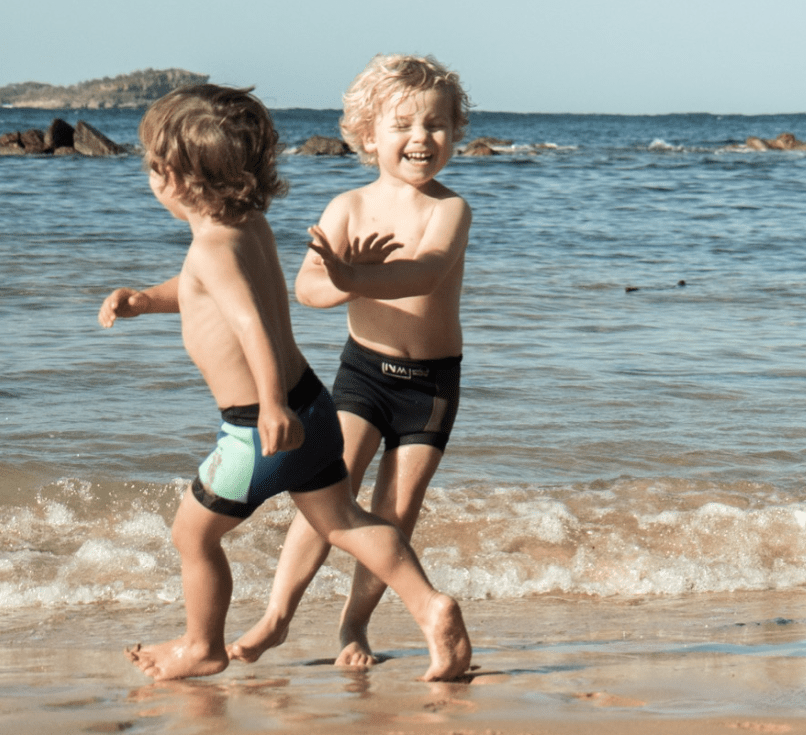 I moved to Mac Masters beach 4 years ago and since then I have built a family with my wife Amee Donohoe, our red cattle dog Salty and a 1-year-old Duke. Amee Donohoe is an ex-world tour surfer and runs Central Coast Surf Academy. Our world is Duke, Salty and the ocean and travel.
When we had Duke we were given so many plastic toys and just so much 'stuff'! I just wanted less, a few key more sustainable items that he would use/wear daily and would last. Duke is a water baby and with Kashi, we started to brainstorm the best swimmers for him. We used Amee's surf schools' old wetsuits with holes in them that would have been thrown away to hand-make Duke and his water baby friends swimmers for the rock pools. And this was how the idea was born."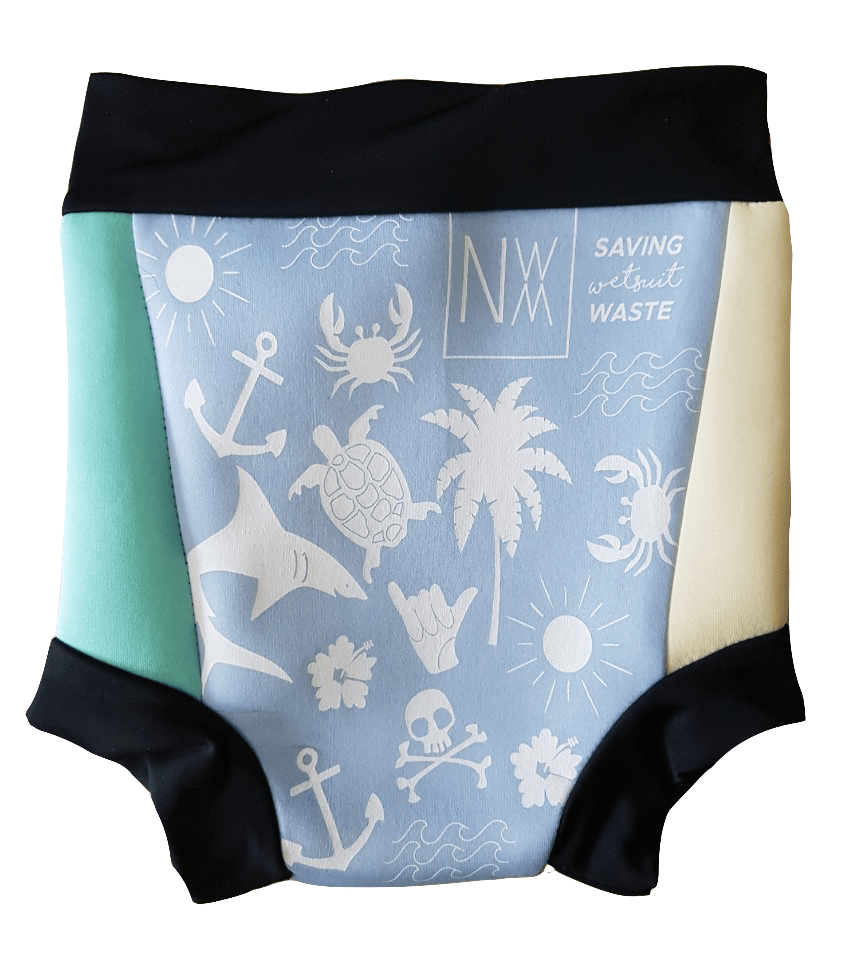 Why is this such an important issue?
This issue is close to our hearts, as neoprene material and many others are non-biodegradable and will end up in landfills at some stage of their lives. There have been some great advances in eco-wetsuits and alternative petroleum-based neoprene, but the issue is also what to do with the wetsuit waste from the industrial manufacturing process. There are thousands of roll ends and small offcut pieces that are thrown away daily in the water sports manufacturing industry. And we are trying to help with a solution by creating another use for these 'rubbish' pieces.
There are great initiatives of people recycling wetsuits into yoga mats and other designs, but no one has been taking the rubbish from the factories themselves to convert to products.
As described by CarveMag " There is 380 tonnes of non-biodegradable chemical-based waste, each and every year." And that doesn't even factor the waste in the process into it. Ocean lovers who buy and use wetsuits for themselves and their babies and children want to make a difference and have a consciousness and care for the ocean and the planet, so let's give them more opportunities to make the difference through consumption.