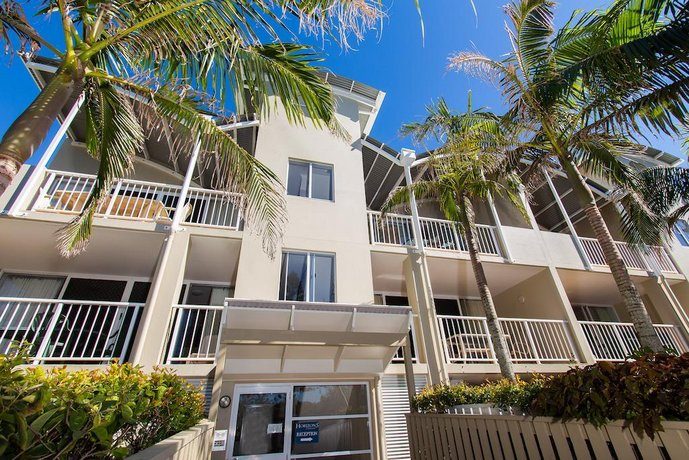 Situated on the esplanade at the breathtaking Peregian Beach this is the perfect getaway for a weekend or longer
Horizons has a long history of being a gay and lesbian-friendly holiday destination on the Sunshine Coast.  The majority of units are small dog-friendly and cat friendly.  Horizons have hosted lesbian groups from Brisbane for weekend get-togethers, provided a base for families and couples for commitment ceremonies and other special occasions not to mention the onsite manager Rod Stringer knows everything about the region and the best places to visit.
Directly opposite the stunning Peregian beach, it is a brief walk across the road to the dog-friendly beach or a short 20-minute stroll along the beach to the flagged area patrolled by lifesavers.
The spacious apartments are fully self-contained allowing you to be as self-sufficient as you choose and the large doors and windows invite the seaside breezes in from every angle.  The apartments boast large balconies which are the perfect place to settle in with a cheese platter and wine as the sun goes down.  The resort includes a number of penthouses which include personal rooftop spas and sun decks with spectacular views of the coastal hinterland and the crystal blue ocean.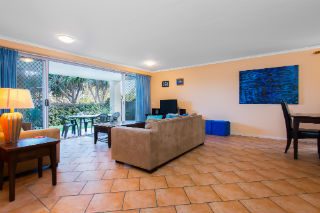 The central location of Horizons gives you quick access to many of the highlight tourist locations across the region.  This includes a 15-minute drive to the cosmopolitan Hastings Street where you can enjoy a stunning meal or indulge in some shopping as you wander through this bustling tourist spot.  A 20-minute drive has you at the Eumundi Markets that has something for everyone and a bit longer drive takes you to the world-famous Australia Zoo.
If you are wanting a break away without hitting the popular tourist spots Horizons is perfect for this also.  If it is relaxing by the pool or in the spa or taking a short walk to the seaside community which is Peregian Village you can take your holiday at the pace that suits you.  Peregian Village has shops catering to all your basic needs and a range of boutique restaurants/takeaways and a surf club so you really don't need to travel any further.
As a member of Gay and Lesbian Tourism Australia Horizons welcomes you to enjoy a great holiday that offers value for money and a welcoming atmosphere.    Horizons individually decorated apartments and facilities saw them win a Certificate of Excellence from Trip Advisor in 2013.
Horizons at Peregian
45 Lorikeet Drive, Peregian Beach, Noosa, Queensland 4573, Australia – Reservations: (07) 5448 3444, Fax: (07) 5448 3711,International: +61 7 5448 3444