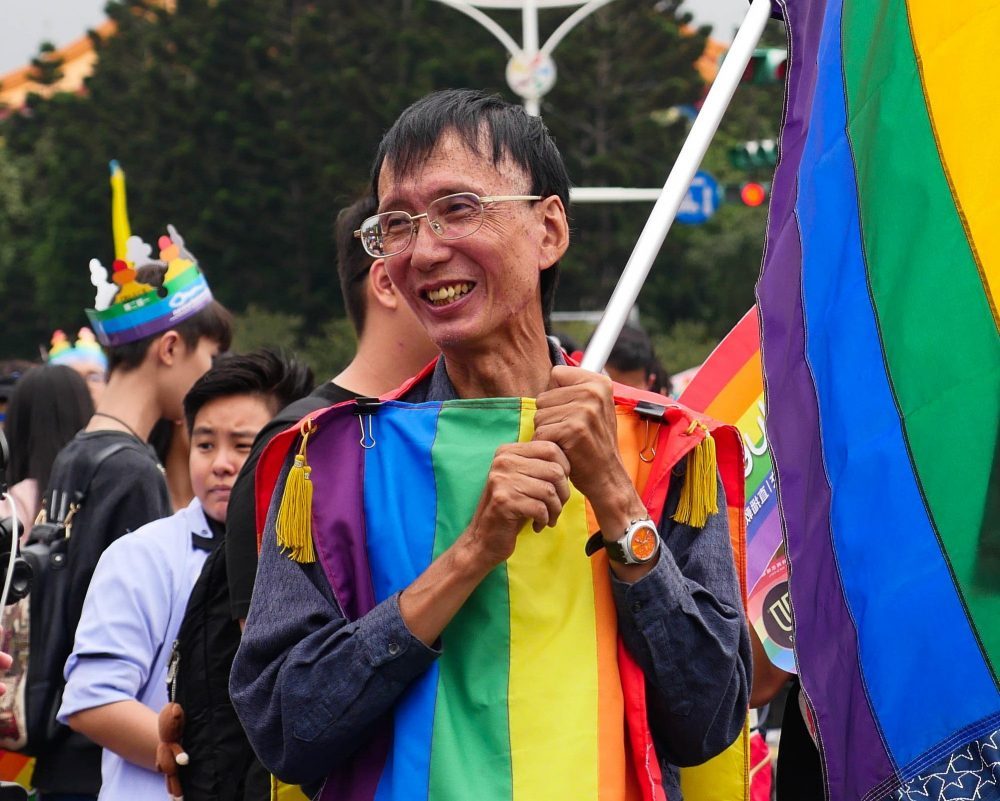 Taiwan has just become the first country in the whole of Asia to order its parliament to make same-sex marriage legal.
The island's highest court has ruled that Article 972 of the Civil Code, which says marriage must be between a man and a woman, is unconstitutional and therefore invalid.
The court stated:
"Sexual orientation is an immutable characteristic that is resistant to change. The freedom of marriage for two persons of the same sex, once legally recognised, will constitute the collective basis, together with opposite-sex marriage, for a stable society."
Following this historic ruling, the Taiwanese parliament will now have two years to change current laws or introduce new ones. If they fail to do so, same-sex couples will be allowed to register as married under the existing framework.
This case was brought to the high court by Chi Chia-wei, an LGBT rights activist. He pursued legal action when his attempt to register his marriage to his male partner of thirty years was rejected in 2013.
He is delighted with this landmark result:
"I am very happy about this result. I have been waiting for justice for 42 years. At last the government will be able to modify the law within two years, or sooner if the Democratic Progressive party [Taiwan's ruling party] pushes harder."