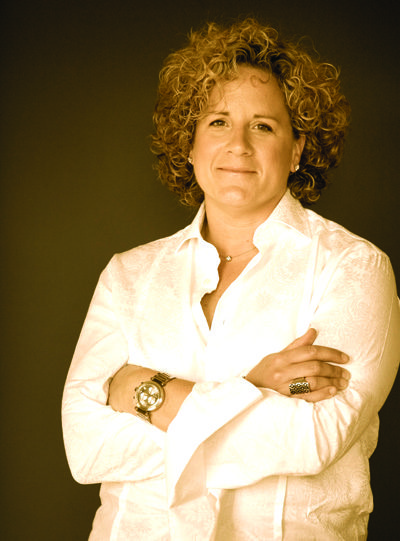 The Seattle Lesbian editor, call to arms for greater global equality.
I had the great pleasure of participating in a global discussion presented by the World Affairs Council called Gay Rights as Human Rights. The event focused on LGBT equality and the atrocities that many people face simply because of their sexual orientation. The purpose of the symposium was to get people to think about gay rights on a much broader scale. The discussion seemed more than appropriate with the endorsement of same-sex marriage by President Obama less than two weeks prior.
Jessica Stern, Program Director of the International Gay & Lesbian Human Rights Commission (IGLHRC), led the evening with many accounts of real-life stories that illustrated how far we still must journey for real equality for all citizens. It was a reminder of how little has changed regarding humanity and the lack of dignity that many continue to endure simply because they don't fit the social norms of narrow concepts that serve no one but one's own agenda and political oppression.
Also on the panel was the esteemed Rev. Dr Kapya Kaoma, a human rights activist from Africa.  He spoke of poverty and the lack of services for many in the LGBT community in Africa.  He explained that people in the civil rights movement face tremendous financial, educational, and communication struggles. The government, he said, commits atrocities against LGBT people in Africa, and unless the United States lends its powerful hand to assist, LGBT people face a bleak future.
As I listened to the stories this thought struck me: as an American citizen I am terribly comfortable and selfish. I felt ashamed and bewildered that in 2012 the focus organizations that work for LGBT equality and legislation are continuing to be tasked with the never-ending battle for marriage equality in this nation. Frankly, I feel it is a pervasive and exhausting argument that seemingly wastes precious resources and millions of dollars in trying to pierce the narrow ideology and damaging beliefs of folks who refuse to acknowledge that equality is truly a civil rights issue.
How insignificant I felt at that moment; I know all too well from my own personal loss that if I had the right of marriage and the recognition of my relationship of 10 years I would not have faced the unimaginable treatment and humiliation the evening my wife died in a tragic flood. It changed me and galvanized my determination – inspiring me to make a difference to educate and advocate for others to do something more than nothing. The loss and struggles I experienced five years ago schooled me and inspired me; I am not the same woman I was before the tragedy, and I am determined to apply the lessons I learned and the fire in my heart to create and affect significant change in our society. I am committed to doing this with dignity, grace and compassion.
After listening to the pain that so many are suffering to this day because of the cruelty and lack of compassion and dignity expressed by others, it was my turn to take the stage and address the audience. I knew that it was time to speak about what I had not before said – that it was our responsibility to help carry the water for our brothers and sisters. Whether you identify as gay, straight, bisexual, transgender, queer, intersex or any other classification, it is our responsibility – and it is my responsibility – to reach out to make a difference for that one person you may never meet in a tiny African village. The person who doesn't have the educational background to write a letter to their congressman or, as many armchair warriors do in this country, go on YouTube and rant about what is wrong with a very little talk about a solution.
I suggest we need something big to shake us, to bring us together: I suggest we need a revival. We need a good old-fashioned awakening of our soul as a community – as a global community – that is concerned about the bigger picture of inequality. A revival is a moment to be inspired. As a child growing up in the south, I remember watching the meeting and socializing – and praying – when families would come together to find inspiration to work on behalf of their faith. There's something to be learned from that fire in the belly moment. People are looking for a leader – a message – but are we prepared to look at how far we must go to attain equality?
Large equality organizations are gifted at throwing enormous events to keep the conversation of our inequality in the spotlight. As a community, we soak it all up. We secure the most beautiful glamorous actors and celebrities and show the world our solidarity – our movement for equality.  We express that we are just like everyone else and deserve to be treated with dignity. Thousands and thousands of dollars are spent to facilitate these lavish events as we put on our tuxedos and watch the stars walk the red carpet. We write our checks…never really quite understanding where or how that money is being spent to secure civil rights for our community.
Currently, there are a handful of states that recognize marriage for same-sex couples. At last count, 30 states slammed the door on same-sex marriage and the march is on to take the few states that have marriage and reverse those decisions. It is 2012 and, as a nation, we are moving at a glacial speed toward reversing the discriminatory effect of the federal Defense of Marriage Act (DOMA). I will not ever believe that securing marriage equality state by state should be our focus. If the Federal Government made the specific step to enact DOMA, then why are we left to the state by state decisions and the bigger issues that continue – such as HIV/AIDS, workplace discrimination and bullying – get less attention? It is a national distraction with dire civil rights consequences.
This is the moment for a revival. This is our time in history to stand together as a community and as a nation to speak out for those who don't have the resources and have nowhere to turn. The lessons that can be learned working together as a community are great. The momentum of our civil rights movement rests on the passion of its people. We are those people – the ones whose time has come.
The time is now. It's time we all start carrying the water.