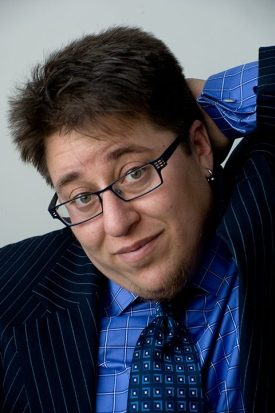 New kids' books will promote diversity and inclusion.
The latest effort in DIY queer culture has launched on Kickstarter. Flamingo Rampant Book Club aims to publish six new and original picture books featuring LGBTQ2S families!
"Yes, we really mean ALL of those identities. No more erasure or invisibility!" says S. Bear Bergman, who is behind the queer kids' literature project. "Half of the books feature kids or families of color—as in, the book is about them, not that they wander through on one page," adds Bear.
Other things to note: All of the six books will have upbeat and celebratory themes and feature engaging, fun stories. There will not be depictions of negative stereotypes, bullying or harassment.
The books' narratives will centre on mysteries, adventures and celebrations with the overarching message of love.
And that's not all: Flamingo Rampant books will be mailed to customers in pink envelopes. A perfect gift idea for lesbian and queer moms, families, schools and libraries.