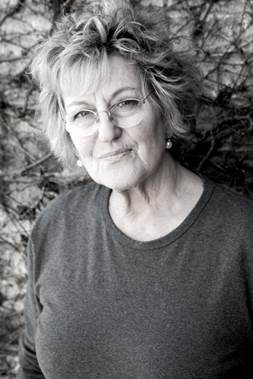 She may have lead the feminist charge but these days Germaine Greer is fighting for a new cause.
As the story goes, a bower bird coerced Germaine Greer into buying 50 hectares of rainforest in Queensland at the turn of the century. White Beech is Germaine's story of her discovery of the wonders that are the Gondwana Rainforests of Australia, and her decision to return the ownership of her bit of forest to itself.
"This is the story of an extraordinary stroke of luck.  You could call it 'life-changing', if only every woman's life were not an inexorable series of changes to which she has to adapt as well as she can" –– Germaine Greer
In December 2001, after two years of searching for somewhere in Australia to put her archive, Germaine Greer was taken to the Numinbah Valley in South-east Queensland, to see an abandoned dairy farm that was for sale. It was the last thing she wanted, totally unsuitable as a site for a library, but the battered subtropical rainforest that clothed the upper slopes of the property needed her.
Since then she has spent every spare cent on rehabilitating the forest, and set up a charity to continue the work after she has gone to be recycled.
White Beech tells the story of how Europeanisation has devastated our landscape and what we can do to restore its biodiversity and uniqueness. In Germaine's view conservation is too important to be left to politicians; it is time ordinary Australians began doing it for themselves.
No activity, she believes, could be more rewarding. Restoring natural heritage is much easier than struggling to raise exotic plants and animals.