Fourth-Generation Psychic Medium Linda Lauren Her Life, Innate Abilities & Incredible Stories in her New Book
When Linda Lauren was a small child, her special gift started manifesting in the "indoor movies" that danced before her third eye. Thankfully, her Italian-American family was able to embrace their daughter's curious abilities. Now Linda shares her experience, from first visions to mainstream career psychic medium, in her new memoir, Medium Rare: The Memoir of a Fourth Generation Psychic Medium. 
Linda has guided everyone from celebrities, professional athletes, Fortune 500 CEOs, and homemakers to law enforcement officers.  Medium Rare shares many of those interactions and Linda's lessons of self-discovery before ultimately accepting her uncommon calling.
"I hope people look at my gifts the same way I do, as something very comforting," she says. "Remember – your loved ones are only a vibration away, and I'm grateful that I can tap into that energy to help others."
Medium Rare is a window into the life of a psychic medium, including visits from ghosts, conversations with family & friends who had already passed, and near disasters that Linda's premonitions avoided. In her adult life, Linda emerged as a leading psychic medium who has helped police investigations, led paranormal excursions, and is the owner and operator of Linda Lauren's Embracing The Universe Metaphysical Center in Mountainside, New Jersey.
Her memoir reveals a psychic medium's fascinating path in realising her natural gifts' potential. It is also a rousing testament to the deep satisfaction anyone can channel by tapping into their attributes. Medium Rare is sure to engage readers interested in creating a happy life by following their inner guidance.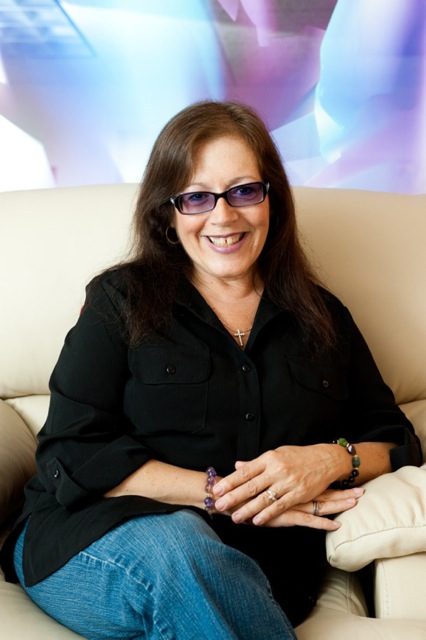 Linda Lauren is a 4th Generation Psychic Medium who owns and operates Linda Lauren's Embracing The Universe in Mountainside, NJ.
She has been a professional psychic since consulting with law enforcement in a murder investigation dating back to 1978. She is most noted for her ability to tap into a person's energy via Intuitive Zoning™, which is by the touch of a hand, a look into the eyes, or the sound of a voice.
When she stares into a person's eyes, Linda actually "sees" a shaded vision of events just as one would see on television. Slow moving flashes of pictures emerge of past, present or future. Because of this gifted ability, Linda can do sixty-second readings and delve into past lives.
Linda Lauren is also a Color and Energy Consultant and connects with people who come to her for guidance through the colour and energy she senses around them. This led to the NY Times referring to her as the 'Travel Psychic™' wherein she reads that same energy to guide her clients' travel plans.