This beautifully illustrated history of a critical but often overlooked part of American history is out in time for Martin Luther King Day and in advance of the 50th anniversary of Black History Month this February.
After the Civil War and into the twentieth century, the American South was plagued by widespread inequality and racial violence. In search of safety, opportunity, and a better life, six million African-Americans relocated to northern and western cities between 1910 and the 1970s.
Known as The Great Migration, this exodus of Black Americans from the South sparked stunning demographic, political, and cultural changes that continue to affect Black identity and America.
In time for the 50th anniversary of Black History Month, Making Our Way Home is a powerful and beautifully illustrated history of the Great Migration and its sweeping impact on Black and American culture, from Reconstruction to the rise of hip hop.
With a foreword by Black Lives Matter co-founder Patrisse Cullors, Making Our Way Home explores issues like voting rights, domestic terrorism, discrimination, and segregation alongside the flourishing of arts and culture, activism, and civil rights.
Writer, historian, and activist Blair Imani shows how these influences shaped America's workforce and wealth distribution by featuring the stories of notable people and events, relevant data, and family histories.
The experiences of prominent figures such as James Baldwin, Fannie Lou Hamer, El Hajj Malik El Shabazz (Malcolm X), Ella Baker, and others are woven into the larger historical and cultural narratives of the Great Migration to create a truly singular record of this powerful journey.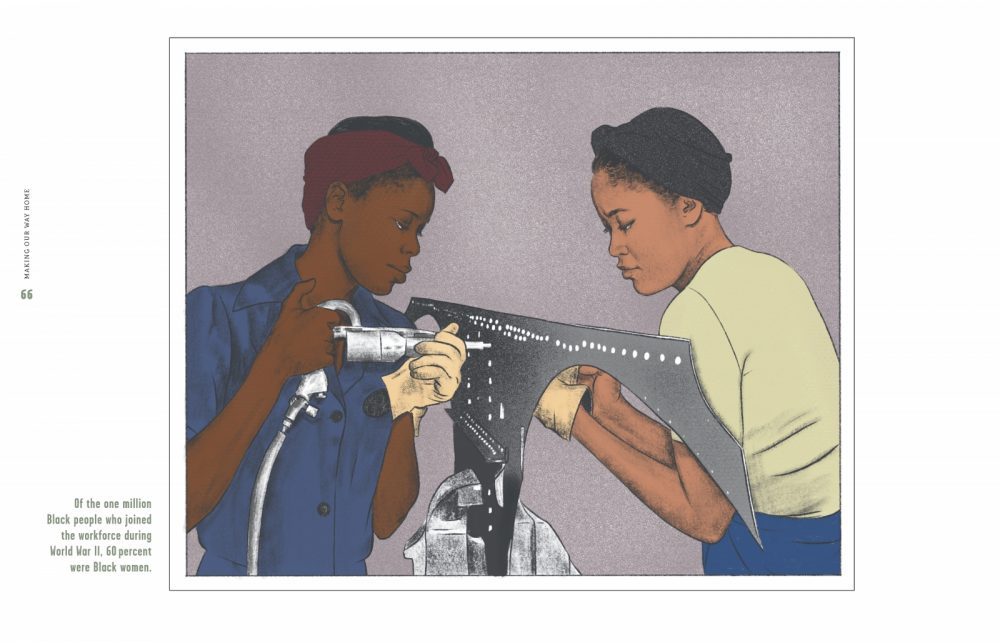 BLAIR IMANI is a critically-acclaimed historian, outspoken advocate and activist, and dynamic public speaker. The author of two historical books: Modern HERstory: Stories of Women and Nonbinary People Rewriting History (2018) and Making Our Way Home: The Great Migration and The Black American Dream (2020), she centres women and girls, global Black communities, and the LGBTQ community. Blair has appeared on Fox News and MSNBC, presented at colleges and universities, spoken at conferences worldwide, and delivered powerful talks for organizations and brands, including TEDx and GLAAD.