Elisa Rolle's non-fiction book features more than 700 LGBT couples throughout history.
Days of Love chronicles more than 700 LGBT couples throughout history, spanning 2000 years from Alexander the Great to the most recent winner of a Lambda Literary Award.
Presented in generally chronological order, couples from history include:
Religious figures: Jean, bishop of Orleans and Raoul II, Archbishop of Tours (1086 to 1117)
Early American colonists: Mary Vincent Hammon and Sarah White Norman (1633 to 1654)
Authors and philosophers: Fanny Blood and Mary Wollstonecraft (1775 to 1785)
Politicians and lawyers: Abraham Lincoln and Joshua Fry Speed (1837 to 1865)
Arts and the theatre: Louise Abbema and Sarah Bernhardt (1875 to 1923)
Each couple is given a postcard style description and picture. The individual stories range from historically interesting to politically important to whimsically charming.
Many of the contemporary couples share their stories on how they met and fell in love, as well as photos from when they married or of their families. Included are professional portraits by Robert Giard and Stathis Orphanos, paintings by John Singer Sargent and Giovanni Boldini, and photographs by Frances Benjamin Johnson, Arnold Genthe, and Carl Van Vechten among others.
The book is receiving high praise:
"I couldn't resist clicking through every page. I never realized the scope of the book would cover centuries!… I know that it will be hugely validating to young, newly-emerging LGBT kids… who will be reassured that they really can have a secure, respected place in the world as their futures unfold." – Howard Cruse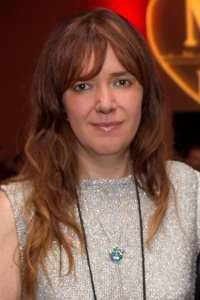 "While reading, I was amazed by the research that had gone into it… We delve a little bit into each couple Miss Elisa spotlights, giving the reader a small snippet into their life; what they did for a living, how they met each other… The author introduces us to unknown couples alongside those who were famous and made a huge impact on the world, from Hollywood directors and actors to scientists and royalty, writers and poets to those who started up important organizations. In Days of Love, we see Oscar Wilde, Emily Dickinson, Sir Isaac Newton, Marlene Dietrich, Marlon Brando, just to name a few…
I feel this book would be of interest to anyone who loves history, especially LGBT history. As we see the world views changing in a positive way towards the LGBT community, some of the people in this book were pioneers without even knowing it. They loved who they loved and didn't apologise for how they felt." – Paul A. Fahey
You can find out more about the author, Elisa Rolle, at http://reviews-and-ramblings.dreamwidth.org/. This website is one of the most comprehensive online journals dedicated solely to LGBT literature, art and film.
In the last few years, Elisa also launched the Rainbow Awards, an online annual awards event that judges hundreds of LGBT titles in dozens of categories.