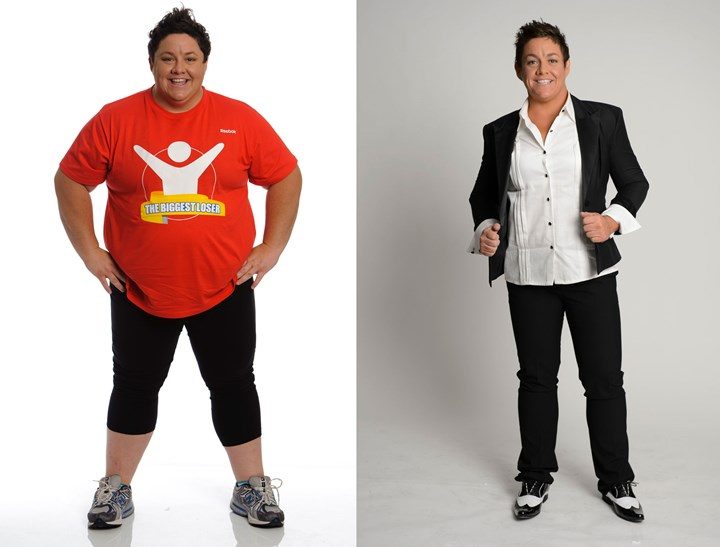 Congratulations to out lesbian Margie Cummins, the 2012 Biggest Loser Champion!
Cummins, 34, from Brisbane, is a pizza shop owner who wanted to lose weight to gain confidence and self-worth and to be able to get back to surfing, a passion she lost with her weight gain. Margie was once an elite athlete and represented Queensland in Women's Rugby League and Women's Rugby Union. She described her school in swimming, shot-put and touch football.
Known for her fierce competitiveness throughout the competition, as well as her inspiring grit and determination, she became a fan favourite.
Tipping the scales at 159.1 kg when the competition began, Cummins was one of the heaviest Biggest Loser women. By week sixteen, she was down to 98 kg.