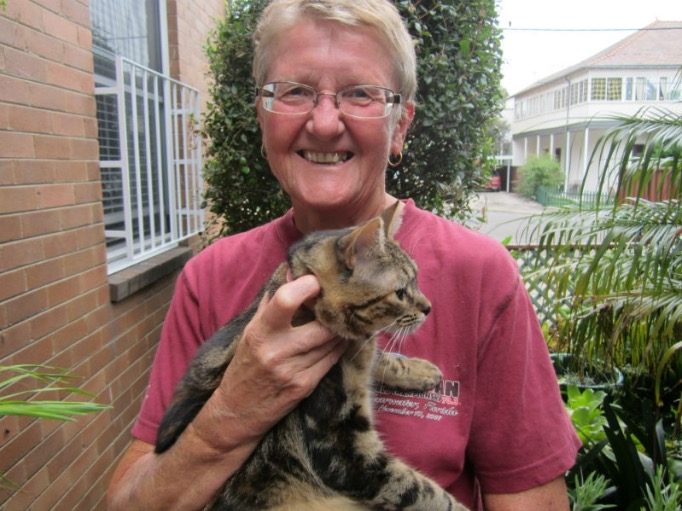 Sadly, long-time community member Kate can no longer look after her.
If you are interested in a cat, and you live around Sydney, we strongly urge you to think about adopting  Kate's kitty, Charlie.
Says Kate, "I have had to move into a retirement village that does not allow pets (bah humbug!) and so I need to find a home for sweet Charlie."
"She is a 2.5-year-old tabby/tortoiseshell who is microchipped, registered and desexed."
Kate describes Charlie as, "a bit cheeky, a bit skittish, clever, loves the outdoors but knows nighttime is indoor time and is very clean. A house with kids or a dog might not be suitable but is OK with other cats."
If you or anyone you know would like to look after this beautiful feline, Charlie would love to hear from you!