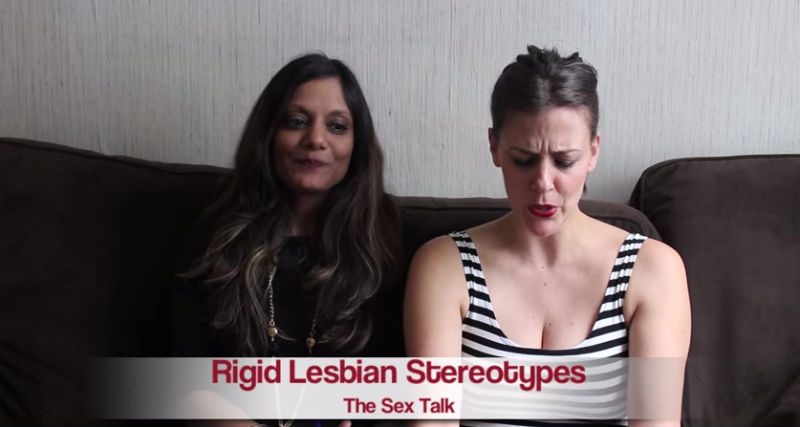 Moushumi Ghose and Jenoa Harlow are hosts of The Sex Talk, a web series focusing on sex education, relationship and dating advice, which hopes to raise awareness about healthier attitudes about sex and sexuality.
Moushumi Ghose is a psychotherapist specialising in sex therapy based in Los Angeles and New York (summer 2014).
Jenoa Harlow is an actress who identifies as a lesbian sex enthusiast.
This episode discusses nine hard and fast rules to putting the spice/spark back into a fizzling relationship and how to keep your relationship sexy, hot, and heavy. They give tips from using sex toys, kissing, engaging in dirty talk and role play cheating to sexy touch without sex and swinging/open relationships, and most importantly keeping an open explorative mind.