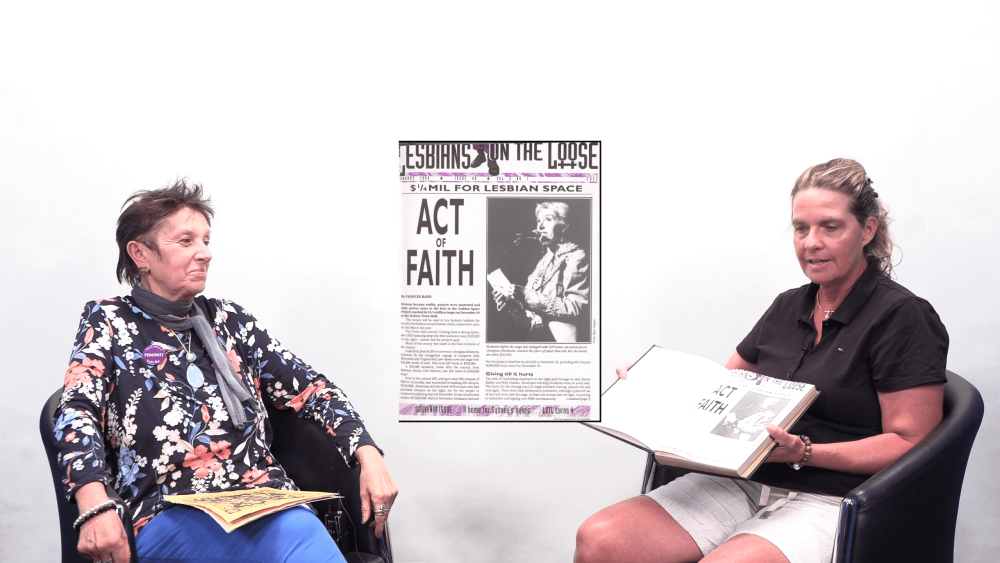 The rise and fall of the Lesbian Space Project
Silke Bader meets with Georgina Abrahams, co-convenor of the Lesbian Space Project and LINC, to discuss the rise and fall of this amazing project resulting in its current Foundation LINC, which has provided more than $500,000 in community grants since its interception.
Join us on another episode of Queer Conversation. Georgina takes us back to the early '90 when Australian lesbian culture thrived.
Week-long lesbian events included conferences, witch theatre, concerts, childminding, dances and music. With the buzz of the '90, a group of women decided to embark on a journey that would see the highs and lows of our community.
"Money was raining onto the stage of Sydney town hall. The woman gave their rent money to reach the target of $250,000" says Georgina. But then tragedy stroke…
To read more on the Lesbian Space Project go to our Archive and read through the many articles LOTL published throughout that time