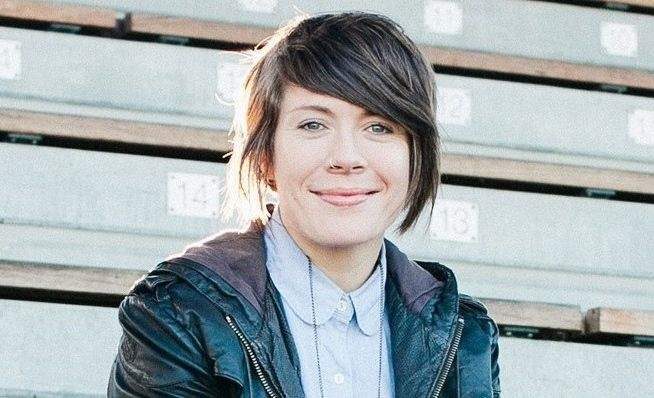 Everyone comes out in their own way, in their own time.
ABC's award-winning podcast Innies + Outies returns for a second series with even more unique stories from diverse LGBTQIA+ Australians about coming out or sometimes staying in.
Hosted by Walkley Award-winning journalist Mon Schafter, the second series kicks off on National Coming Out Day, Tuesday, 11 October 2022, with an episode looking at coming out as non-binary.
"I love this topic because even though non-binary people are becoming increasingly visible, there's still a lot of confusion about what it means – because it can mean so many different things," says Mon.
"You'll hear a heartfelt conversation between a non-binary young person and their mum where they describe their gender as more of a 'floating blob' than female or male. There's a lot to unpack!"
Each episode of Innies + Outies is packed with fascinating, funny and moving human stories for queer Australians and those who love them.
Exploring a range of other topics like navigating coming out while dating, living life as a neurodivergent queer person and balancing your queer identity with your faith, Innies + Outies provides a space for queer Australians to share their stories, as well as the perspectives of parents, partners, friends and allies who support them.
"Recording this podcast has made me realise that coming out can still be the scariest experience of your life," says Mon. "Even if you're lucky enough to have supportive parents, places like the schoolyard can be brutal – particularly for trans kids.
"We all face unique challenges."
Guests include multi-award-winning comedian Hannah Gadsby, gender non-conforming author and activist Alok Vaid-Menon and everyday Australians with incredible stories.
You'll meet a grade-six boy who is transgender. On the Autism spectrum, a Tiwi Island sistergirl whose queer identity and faith are at odds, a bisexual man who is tired of his sexuality being questioned, and a 14-year-old girl trans girl exploring teen romance.
"Innies + Outies listeners have told us the podcast has changed their lives," says Mon.
"It's helped folks have difficult conversations with the people closest to them, and it's helped them find happiness."
Audiences will hear six new episodes of Innies + Outies this year, with an additional two episodes dropping next February during Sydney WorldPride 2023 – the biggest pride event ever held in Australia, which will be broadcast on ABC. Several advocates and artists in Sydney WorldPride will also feature across the series.
"As a queer person working at the ABC, this celebration of diversity means the world to me," says Mon. "I can't wait to share these beautiful queer stories across Australia."
Download the ABC listen to app for your smartphone or tablet device at the Apple App Store and Google Play store.