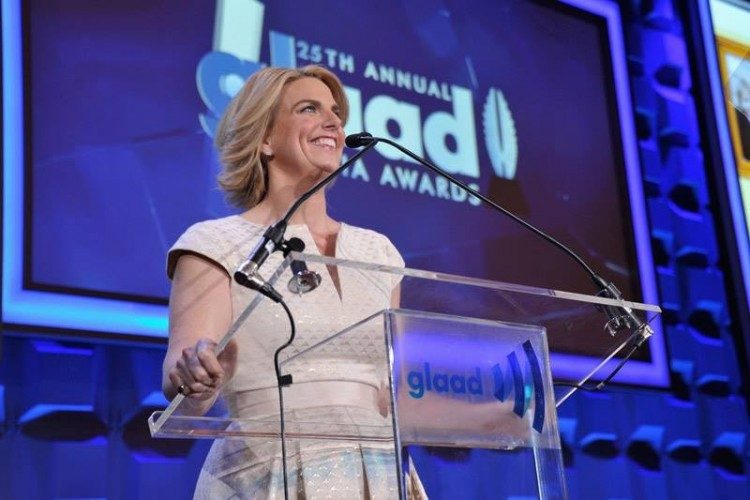 GLAAD finds films that have been released by seven of the largest studios lack LGBT images with offensive content.
GLAAD, the country's leading LGBT media advocacy organization, finds that only seven films produced within the seven largest production companies meet their standards on how LGBT characters should be portrayed. Out of 102 films produced, 17 had an LGBT character and all but seven failed to portray the character in a realistic fashion.
GLAAD released their second annual Studio Responsibility Index (SRI), which maps out the quantity, quality and diversity of images of LGBT people in films by the seven largest motion picture studios during 2013. It was found that the majority of characters were in minor roles or cameos that were defamatory representations.
"The lack of substantial LGBT characters in mainstream film, in addition to the outdated humor and stereotypes suggests large Hollywood studios may be doing more harm than good when it comes to worldwide understanding of the LGBT community," said GLAAD's CEO and President Sarah Kate Ellis. "These studios have the eyes and ears of millions of audience members, and should reflect the true fabric of our society rather than feed into the hatred and prejudice against LGBT people too often seen around the globe."
There are tons of films out there that portray the true nature of an LGBT person. The only thing is that these films are mostly done independently without a major production company backing them. Both Paramount and Warner Brothers received failing marks when it came to portraying LGBT characters in their films. 20th Century Fox, Lionsgate, Universal Pictures and Disney were given an "adequate" grade by GLAAD. Sony Columbia was the first and only production-company to receive decent marks for several LGBT-inclusive films. There has yet to be a studio that received a grade of "excellent."
Not only did GLAAD rate the production value of LGBT characters in film but they also printed a list of recommendations to help the studios make the roles of LGBT people more appealing and realistic, and foster an understanding and acceptance of LGBT people.
Last year, GLAAD introduced a set of criteria analyzing how LGBT characters are represented in a fictional work in film and television. The "Vito Russo Test,"which was named after film historian and GLAAD co-founder, represents a standard GLAAD would like to see in future Hollywood films that showcase LGBT characters.
"LGBT people come from all walks of life; we're your family members, coworkers, neighbors, and peers" said Ellis. "Hollywood should strive to reflect that truth, rather than turn us into jokes or simply edit us out."
To view the full report visit:
---