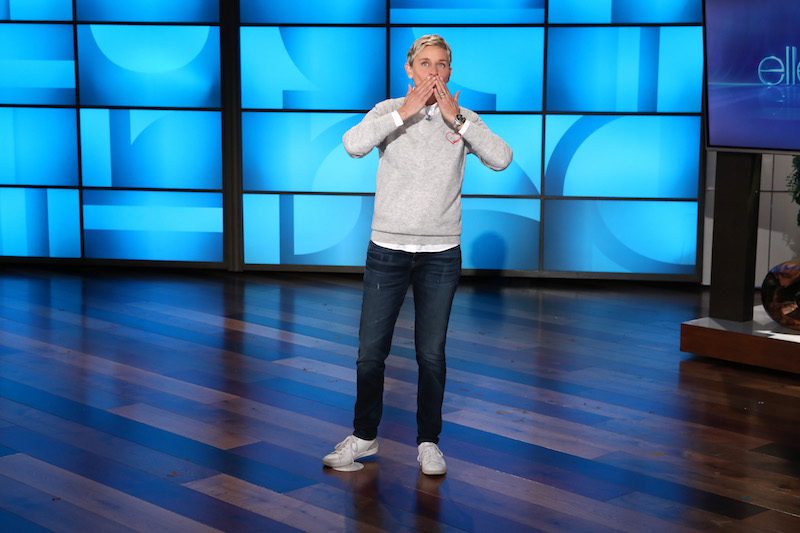 Stand-up comedian, talk show host and queen of our queer hearts, Ellen DeGeneres always seem to know the right thing to say.
Following the terrible and tragic shooting in Las Vegas at a country music festival, which resulted in the deaths of 59 innocent people and injured over 500 more, Ellen delivered a message of hope and love to her viewers.
She told her audience:
"I am hoping we can fill this room with love and prayers and hope. That is what I want right now… It's very easy to lose hope. But we cannot do that. I always say there's a lot more good in the world than it is bad, and I continue to believe that. And that is what we have to focus on."
She went on to explain that one of the reasons she loves her job so much is that it allows her to shine a spotlight on people who are changing the world for the better. She then played a montage of clips showing remarkable everyday heroes who had appeared on her show, including the group of passers-by who banded together to save a motorcyclist trapped under a burning car and the young teenage boy who developed an app to help those with disabilities.
"The world is full of amazing people," Ellen reassured us. "Goodwill always win. Love will always win. We will continue to shine a light on those people on our show."
Thank you, Ellen. This was exactly what we needed to hear right now.