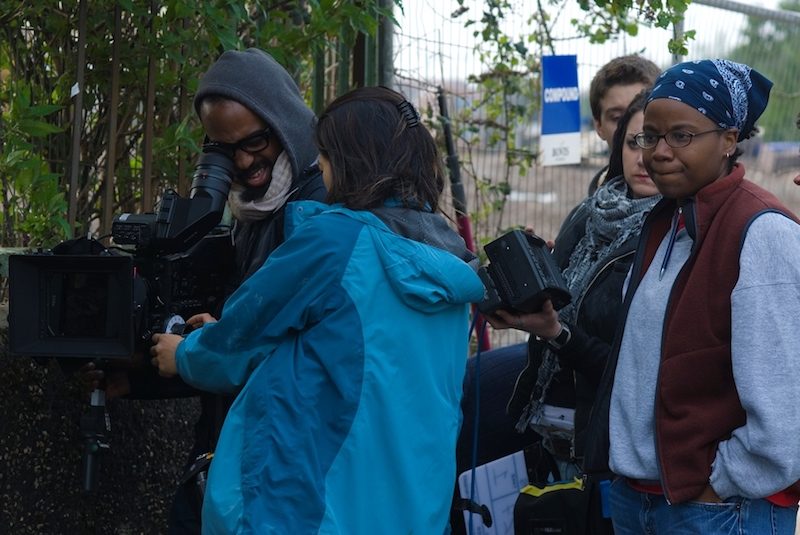 The Iris Prize, an international festival that celebrates LGBTQ film, has announced plans to celebrate filmmaker Dee Rees, the first Iris Prize winner, after her recognition at this year's Oscars.
Cardiff event will celebrate Mudbound's four Academy Award nominations
Rees's latest feature film Mudbound has received four nominations including a personal nomination for Dee in Best Adapted Screenplay alongside co-writer Virgil Williams.
Dee Rees was the winner of the inaugural Iris Prize in 2007, returning to Cardiff to take her place on the Iris Prize jury the following year. In 2009, she made another visit to Wales where she made Colonial Gods.
Attendees at the event will have a chance to send their best wishes to Dee Rees at a special screening of her Iris Production Colonial Gods and the documentary An American Eye on Butetown, which follows the making of the film back in 2009.
"I'm immensely proud of everything Dee has achieved since her win at Iris back in 2007″, said Andrew Pierce, Iris Prize Chair.

"I was a member of the first Iris jury and to be honest, we were a little annoyed with Dee at the time. The simple idea for Iris was to create an LGBT short film competition. Dee's competing short film however was so good, it became obvious she would win! The element of surprise was lost when she was announced the winner!

"For those who have followed Dee Rees since those early days in both her and Iris' careers it will come as no surprise that she is now being honoured with the highest accolades in the world of filmmaking."