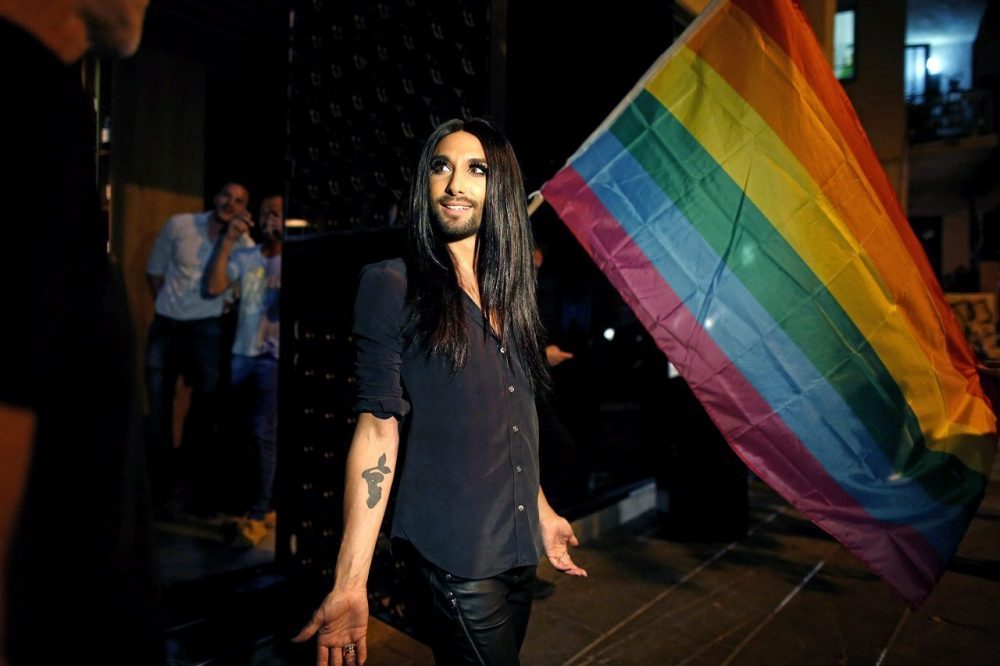 Tel Aviv Pride Festival includes the guest of honour Conchita Wurst, celebrates LGBT community and "loves all genders".
The biggest-ever Tel Aviv Pride Festival took place over the last week with the participation of over 180,000 people from Israel and abroad. The parade, held under the theme 'Tel Aviv Loves All Genders', marks the city's commitment of support to the transgender community, and was launched by the Mayor of Tel Aviv-Yafo, Mr Ron Huldai, marking the peak of a week of events.
The guest of honour, Conchita Wurst, performed 'Rise Like a Phoenix, her winning song from the Eurovision Contest 2014, on stage in front of tens of thousands.
In the past year, the transgender community has had many significant achievements; juridical, in parliament and in the public arena with positive changes to the conditions of transgender people in army service and the establishment of two new organizations dedicated to the needs of the transgender community.
However, there is still much progress to be made. Positioning the transgender community at the forefront of Tel Aviv Pride 2015 sends a clear message that the city supports this vulnerable community, promotes its visibility, shows support for its achievements and strengthens its members.
Tel Aviv, whose Pride Parade is a central event on the global gay calendar, has in recent years, become one of the world's most famous gay tourist destinations. GayCities.com ranked Tel Aviv as the "World's Best Gay Tourism Destination", Lonely Planet considers Tel Aviv one of the world's Top 10 hedonistic city breaks and CNN ranked the city as 'one of the 10 best gay honeymoon hotspots'.
The estimated 30,000 international visitors to the parade are expected to spend 40% more than other tourist demographics, staying an average of 3.5 nights in the city.
At the opening of the Parade, the Mayor of Tel Aviv-Yafo, Mr. Ron Huldai said, "To the proud people of Tel Aviv, I am happy to stand before you and open this city's seventeenth Gay Pride Parade. We have been through a lot in the past seventeen years. We reached a different reality together in Tel Aviv and also throughout Israel. I want to say to all politicians that we have a lot of legislation to pass in order to promote and receive the LGBT community in Israel as a whole."
For more information, please refer to www.visit-tel-aviv.com/gayvibe.