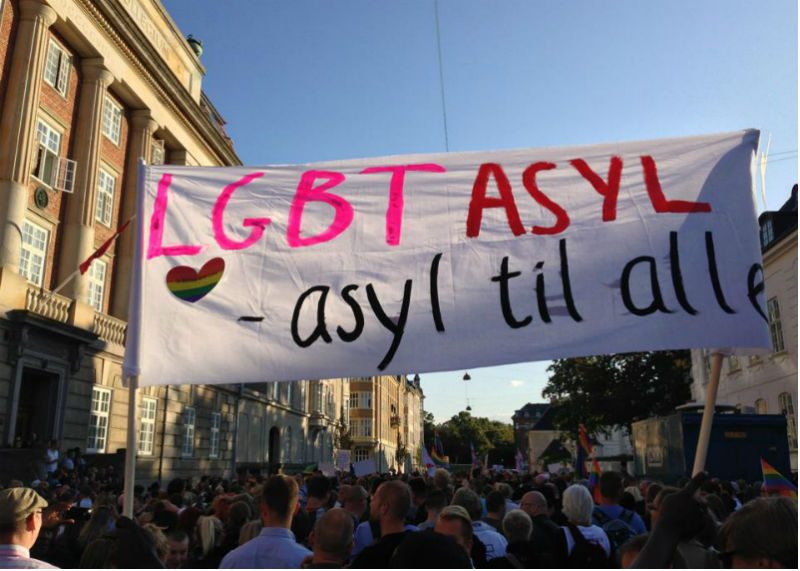 Denmark authorities made a last minute decision before the woman's deportation.
Danish authorities have granted a Ugandan lesbian seeking asylum a chance to have her case reexamined. 
The Danish Refugee Appeals Board will once again look at the woman's case, a process that can last three months. 
In July, the woman and two others had asylum requests denied and were due to be deported from Denmark back to Uganda on August 2nd. 
The original asylum requests were denied because authorities believe parts of the women's stories contained inconsistencies. The LGBT organisation LGBT Asylum quickly condemned the decision, stating that sexuality should qualify the women for asylum.
Uganda is notorious for LGBT rights violations. Homosexuality is still criminalized in the country with the possibility of life imprisonment. An earlier version of the country's Anti-Homosexuality Act proposed the death penalty, earning it the international label "Kill the Gays bill". 
Spokeswoman for LGBT Asylum Hanne Gyberg said, "Homosexuals risk persecution from other civilians, their families and clan members as well as blackmail and assault. Homosexuals cannot expect police protection if they are attacked, threatened or killed." 
Gyberg added, "Their sexuality was not considered in the rejections [and] we believe the Danish authorities should look at the cases again." 
When requesting the appeals board reexamine the woman's case, her lawyer Jytte Lindegaard stated, "My client has been active with LGBT Asylum. Some of those things have been shown online and are known in Uganda, so it would be very terrible for her to go back. It always is for homosexuals, because Uganda has very strict laws." 
LGBT Asylum praised the last minute decision in a Facebook post but also took the opportunity to discuss the next steps in making sure the woman receives asylum. 
The post read, "We are very relieved! But we can't relax completely. First, we must now work to ensure that she actually does receive asylum when her case is reexamined, and secondly there are still two rejected people in Ellebæk jail awaiting deportation." 
No reports of the other two women have been released.