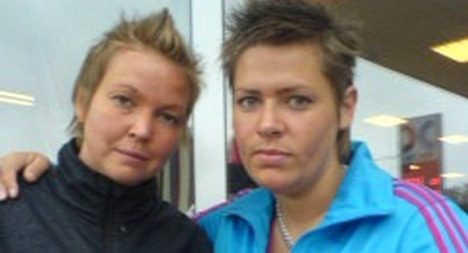 Banks are conservative everywhere, even in the socialist paradise known as Sweden.
Picture this: A Swedish lesbian couple who try to get a mortgage but are told by a bank clerk that they should reconsider their relationship and live apart in order to qualify.
Sara Evaldsson, 29, and Maria Engström, 31, decided to move in together and found a two-bedroom property at a bargain price, and eager to get the U-Haul rolling, they went to their bank to secure a loan, confident that it would go like clockwork: both had good jobs and credit  scores.
But as Ms. Engström told media, a female clerk at Swedbank told them that the 490,000 kronor ($67,000 ) loan they wanted to borrow was "a lot of money".
A ten percent security deposit was requested and advice was dispensed by the clerk: "You should reconsider your personal situation and continue to live in different places."
The couple have reported the clerk to Sweden's Discrimination Ombudsman.
They have since obtained a mortgage from rival bank Nordea and renovated the apartment which is now valued at 800,000 kronor. Ah, we love a happy lesbian ending!