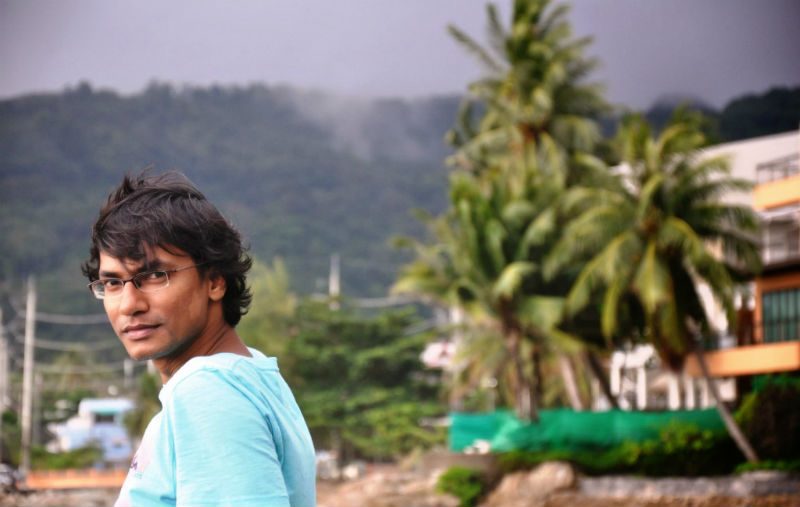 The 35-year-old launched the magazine to promote greater acceptance of the LGBT community.
Xulhaz Mannan, the editor of Bangladesh's first and only LGBT magazine was brutally murdered on Monday.
The 35-year-old launched Roopbaan in 2014 in hopes to promote greater acceptance of LGBT individuals and communities throughout Bangladesh, where homosexuality is still criminalized.
Mannan also worked for the US Embassy and in a statement released by the Embassy, they refer to him as a "dear friend."
Marcia Stephens Bloom Bernicat, the US ambassador to Bangladesh, said, "We abhor this senseless act of violence and urge the Government of Bangladesh in the strongest terms to apprehend the criminals behind these murders."
The attack was orchestrated by an unknown group of six that posed as couriers to gain entry into Mannan's apartment. The officer in charge, Mohammad Iqbal, confirmed that Mannan and his friend were hacked to death in the apartment. The attack also left two other people seriously injured.
This is the third attack in this style following the Saturday killing of 58-year-old English Professor Rezaul Karim Siddique and Mazimuddin Samad, a 28-year-old atheist blogger.
Amnesty International said these killings "underscore the appalling lack of protection being afforded to a range of peaceful activists in the country."
"He was the kind of person willing to fight for what he believed in, someone ready to stand up for his own rights and the rights of others," said Gayle Smith, the administrator of the USAID.
Bangladesh's spokesman at the embassy in Washington, Shamim Ahmad, said the authorities "are determined to catch the culprits soon."