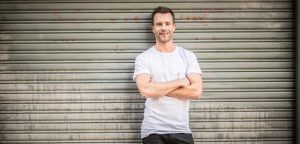 The Liberal MP from Queensland, Warren Entsch, plans to take a different approach in persuading his colleagues to support same-sex marriage legislation.
Entsch plans on using one man's struggle to accept himself to show the other MPs how important equality for all individuals is.
Lachlan Beaton is a former AFL player Australian living in New York. His story about the struggle to accept himself and come out to friends and family is chronicled in his youtube video. The five and a half minute video, entitled "My Story – Equal Love", Beaton tells how he knew he was gay when he was 14 but kept his true feelings hidden for 12 long years because he was raised in an area that being gay "felt wrong".
The emotional video reveals a much more private side of LGBTI individuals. Beaton reveals that "For years I hated myself, I hated who I was; I would cry on a weekly basis wishing that I wasn't the person that I was born into this world."
This is the message that Entsch wants to show his colleagues.
Entsch has stated that "The cemeteries are full – are full – of people that have never been able to come to terms with their sexuality and that's a fact. Why should we as a society do things that will contribute to filling those bloody vacant spaces in cemeteries because we're not prepared to accept the worth of an individual for who they really are?"
Entsch wants to show his colleagues the impact of negative messages imposed on people by society and how these words impact mental health. This approach of sharing Beaton's video will present,to government officials and the public,  the personal struggles that so many LGBTI individuals face.