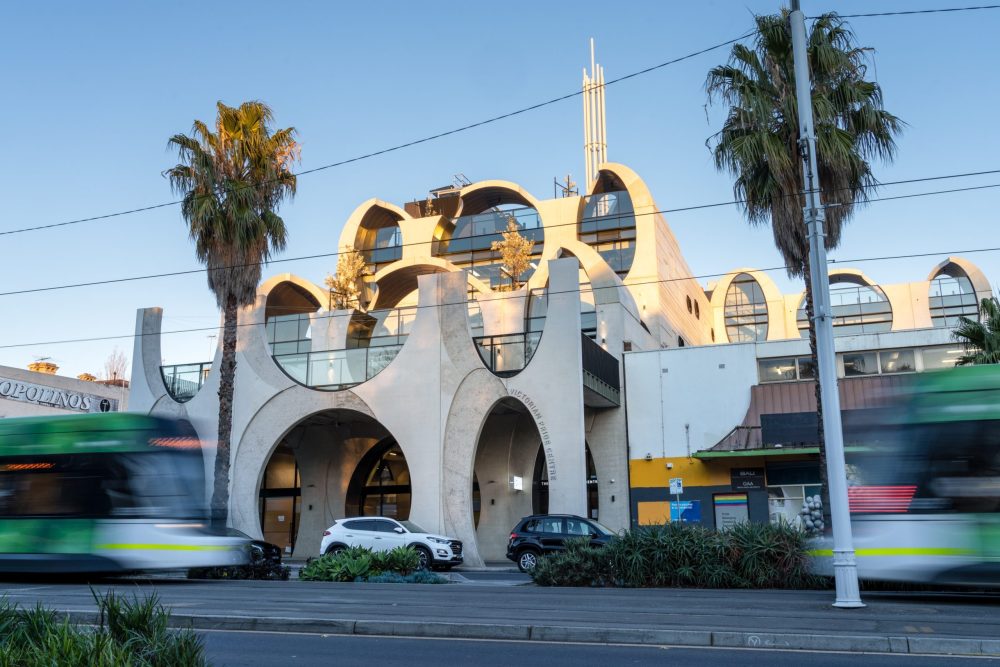 The Victorian Pride Centre, Australia's first purpose-built hub for LGBTIQ+ communities, has reopened to the public on Friday 5 November.
This is the first time members of the public will be able to access the Pride Centre since 4 August 2021, when it closed due to Melbourne's lockdowns – shortly after the official opening in July.
In line with the Victorian Government's public health directions for community organisations, the Pride Centre is implementing a range of measures throughout the reopening process:
Masks are mandatory inside the Pride Centre
All visitors are required to be fully vaccinated; proof of vaccination status is needed (digital preferred, but a printed certificate will be accepted)
All visitors will be asked to check-in via the Service Victoria app (or manually, if the phone is not available)
The Pride Centre is open to the public, and pre-bookings are not required into the ground floor common spaces; however, due to density limits and resident organisation operations, bookings will be required for an extensive tour of the Centre – more information on guided tours will be published later in November.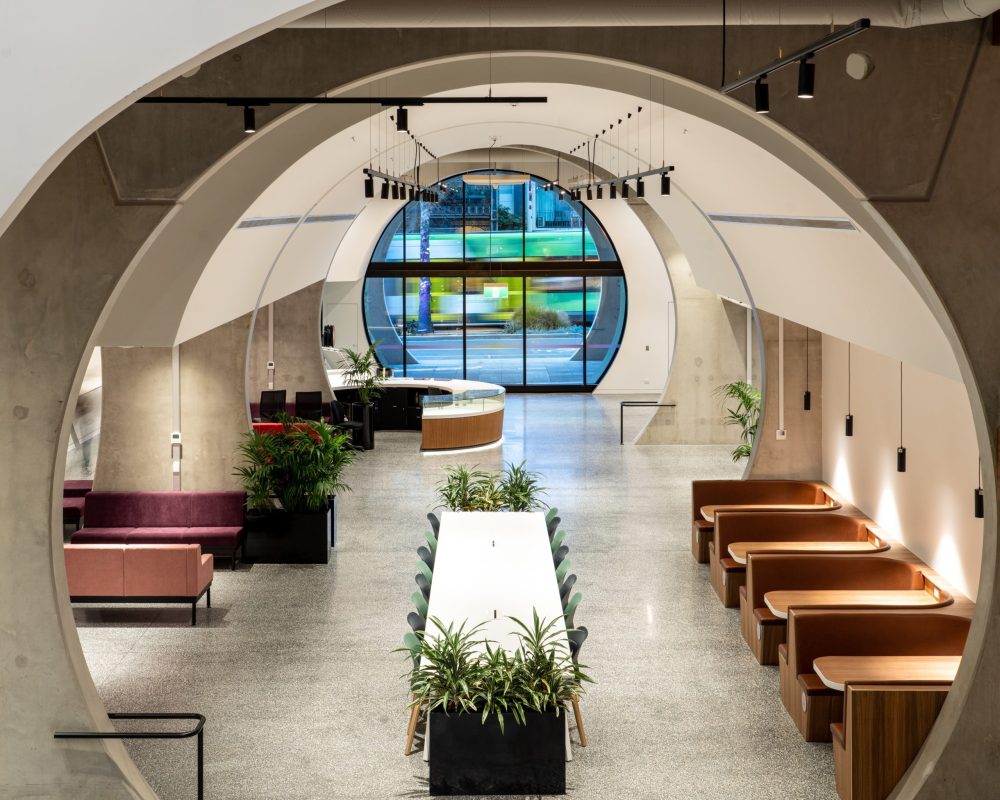 Inside the building, there are inspiring spaces for social connection, and over the coming months, there will be a program of engaging cultural programs – including at our Pride Gallery, which is currently displaying the Pride Centre's inaugural exhibition 'identity, adornment, transformation'. Parts of the Pride Centre are also available to book for a performance, work, education and more, including a multipurpose theatrette, co-working spaces, and the soon-to-be-completed rooftop terrace. Booking enquiries can be sent to bookings@pridecentre.org.au.
Other activations at the Pride Centre for the opening weekend (Fri 5 Nov – Sun 7 Nov) include:
A pop-up coffee cart from Co-Ground
VPC-branded merchandise on sale at the concierge desk
Opening hours from Friday 5 November onwards:

Monday to Saturday – 9 am to 6 pm
Sundays – 10 am to 6 pm
The Pride Centre houses key organisations that support, empower, and celebrate LGBTIQ+ communities, including:
Arts, Archival & Media organisations
Melbourne Queer Film Festival, Australian Queer Archives, Hares & Hyenas, Star Observer, JOY
Cultural, Community and Advocacy organisations
Australian GLBTIQ Multicultural Council, Koorie Pride Victoria, Transgender Victoria, Minus18
Healthcare organisations and services (including mental health)
Switchboard Victoria, The Monash Health Gender Clinic, Thorne Harbour Health, StarHealth
Financial and legal services
Game Finance
For more information about the Pride Centre's resident organisations, visit the website. Questions about the Centre's operations – including opening hours, and entrance requirements – can be emailed to contact@pridecentre.org.au