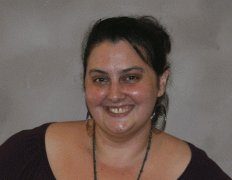 Rebecca Reynolds, one of Australia's leading LGBTI community executives, has been appointed as the new Executive Director of the National LGBTI Health Alliance.
"I am delighted that Rebecca will be leading the Alliance team", announced Board Chairperson Susan Ditter. "After an extensive process we believe that Rebecca has the right mix of skills to lead the Alliance in this stage of its development."
Ms Ditter stated that the Alliance has grown rapidly during the past two-and-a-half years. "There is a need for some consolidation as well as planning for the next 3 – 5 years."
Reynolds' predecessor as ED, Warren Talbot, congratulated Rebecca on the appointment. "I am confident that Rebecca will bring to the Alliance the capable and visionary skills she has demonstrated at Twenty10."
Reynolds has been the Managing Director at the NSW LGBTI service agency, Twenty10, for the past five years. During that time there has been rapid growth and the merger of Twenty10 with the NSW Gay and Lesbian Counselling Service.
Ms Reynolds will commence at the Alliance in early February 2014.
Andrew Little has been appointed as the acting ED from 3 December until the Reynolds commencement. Andrew has been undertaking a number of wider roles since becoming interim Deputy Executive Director in August 2013, and the Alliance Board is confident that Andrew will guide the Alliance and the staff team during the transition.