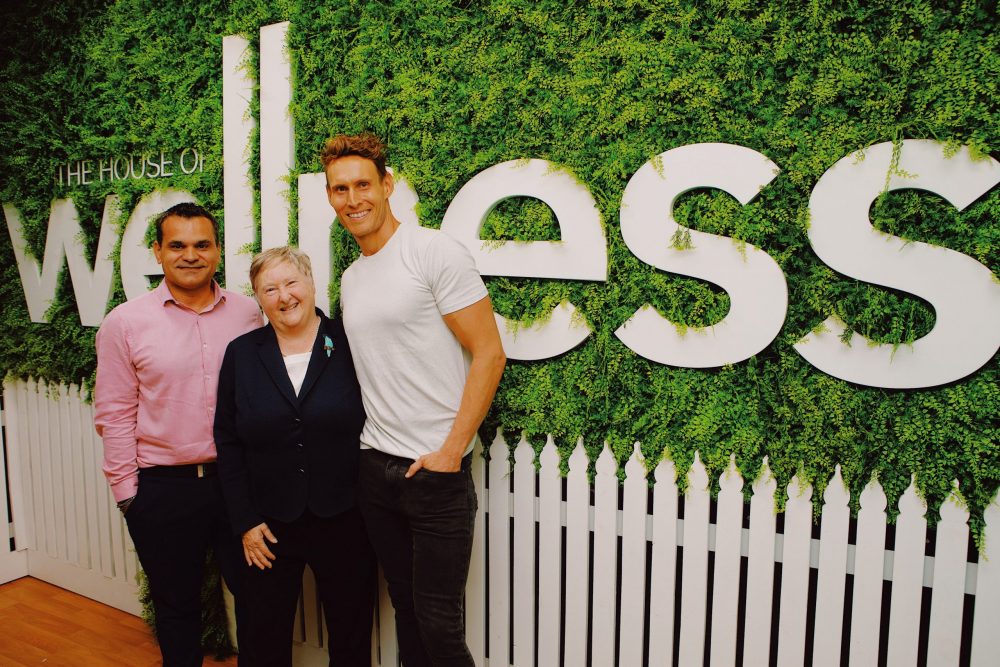 The Victorian Pride Centre warmly welcomes The House of Wellness as a Foundation Partner of the Pride Centre.
To mark the partnership, VPC Chair Jude Munro AO, Chemist Warehouse General Manager of Sales Ilias Babalis and Luke Hines, House of Wellness TV host and healthy living guru, visited the House of Wellness at Chadstone Shopping Centre.
The House of Wellness is dedicated to promoting a healthy lifestyle to all Australians. The partnership will deliver a range of activations within the Pride Centre that provide education, training and support to promote a better understanding of health and wellbeing to LGTBIQ community.
Many factors, including discrimination, exclusion and stigma, mean that LGBTIQ communities experience poorer physical and mental health than the rest of the population. This partnership will celebrate the strengths of our communities and contribute to better wellbeing.
The House of Wellness is an initiative of the Chemist Warehouse Group.
The Victorian Pride Centre will be a vibrant LGBTIQ community hub. LGBTIQ specific primary and allied health services will form part of the centre's diverse offerings. The House of Wellness partnership adds to these offerings while providing much needed operational funds. The House of Wellness joins Founding Principal Partner IBM and Founding Partner Lifeview and forms part of corporate Australia's commitment to supporting equality and diversity
The Pride Centre is under construction and due to open late 2020.
Victorian Pride Centre Chair, Jude Munro AO said:
"We are delighted to welcome The House of Wellness as a partner to the Pride Centre and thank them for their commitment".

"We aim to be a safe and much-loved home for the LGBTIQ community. We have a strong mutual desire to promote the overall wellbeing of the members of our community."