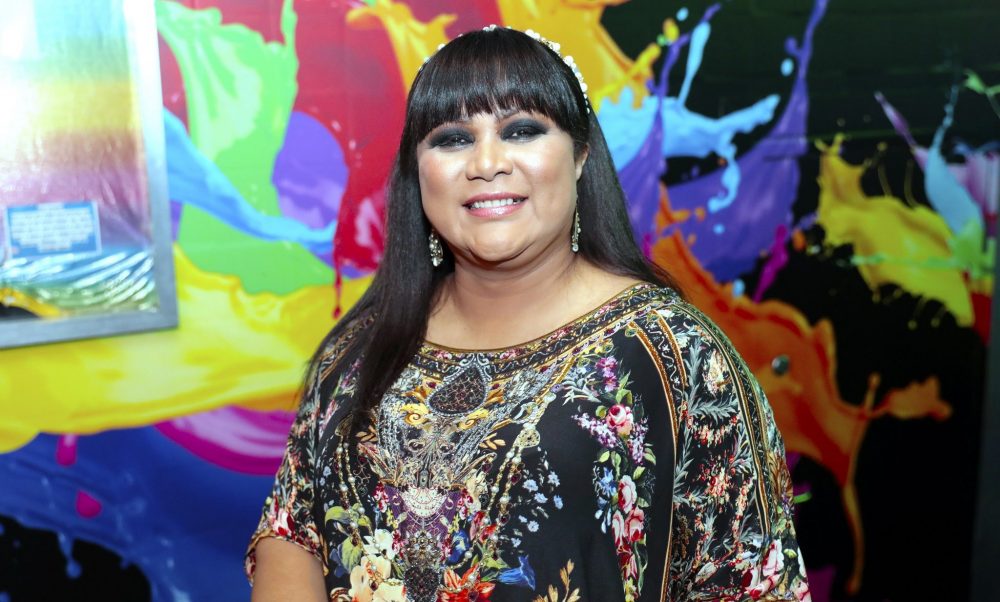 Katherine Wolfgramme is proud to announce her candidacy to the position of Director on the Sydney Gay & Lesbian Mardi Gras Board for the election at the upcoming AGM on October 27th
. 
While canvassing support, she encourages people to check their Sydney Gay & Lesbian Mardi Gras membership status, renew or join by Friday 13th October at www.mardigras.org.au/become-a-member
As the first known transgender candidate to the SGLMG's Board, Katherine's reasons to come forward with her candidacy include, in her own words:
It is time for a visible trans presence on the Mardi Gras Board of Directors.
I believe in social equity and that a trans voice needs to be present at the Board level at Sydney Gay & Lesbian Mardi Gras.
As a Director I would consult with the trans population – both binary, non-binary, gender-fluid and gender diverse and their relevant organisations/groups to help
form a better understanding of trans culture
ensure and promote true and proper trans inclusion and define what that inclusion would look like
 address the needs of trans people accessing services within the LGBTIQ community
address the definitions of safe spaces for trans people within our the LGBTIQ community
reduce the culture of patronage towards the trans population by being present at a decision-making level
 give voice to those whose voices are not always heard through inviting open communication with all trans people
ensure the needs of the ageing trans population are considered
shed light on the hardships faced by trans kids, youth and help understand ways to support their parents
put into practice what diversity and inclusion look like on paper.
It is time for trans people to be acknowledged for their true potential as human beings by being represented in all societal roles, including leadership roles.
As an adult, and upcoming elder, I have the social responsibility to send a clear message to our rainbow youth by being a positive presence and inspiring role model and showing them that all things are possible for their future, no matter where they have come from, no matter who they are.
I am aiming to empower and set an example to all gender diverse people that courage is all we need to take our proper places within the Community.
Help contribute to the easier accessibility for all community members to events.
Contribute to the already exemplary record of good governance and financial stability of the current SGLMG Board.
"In my advocacy I have sat on community committees, councils and advisory groups and I am the first transgender woman appointed to the Wear It Purple Board. – My track record clearly shows the spirit of my strong community service and my continuing intention to always do good for my community. Even in the face of adversity I will always endeavour to do what is right with the best of intentions. This is also reflected as my soon to be appointed official ambassadorship of The Gender Centre"
"Although in the past I have acted solely and on my own instinct, I do understand the responsibility of being an SGLMG Director and the importance of seeking counsel from all facets of the trans community, including elders, youth, conservatives, activists, friends & foes."
"I believe I could make an important and valuable contribution to the Sydney Gay & Lesbian Mardi Gras Board as it is always a great honour to serve my community and this will present new positive ways through visibility."
Katherine is a self-employed Gender Diversity Consultant and Trans Awareness Trainer. She has spoken on panels with some of the most respected female feminist minds in the country from all identities and has been invited to speak at some of the finest corporate and educational institutions in the country. She also works for one of the most popular gay venues on Sydney's Oxford Street on the weekend, which keeps her in touch with other members of our community for the last three years.
Katherine believes good governance and stability is the greatest legacy a board can leave an organisation and Mardi Gras has proven to be successful in all areas of good governance and stability for the past two years, because of this Katherine would like to endorse the following preferences for current Directors standing for re-election:
Jesse Matheson
Kat Dopper
Christopher Brooke – current treasurer