Andrew Upton and Cate Blanchett today announced Sydney Theatre Company's 2011 Main Stage Season, their third as Artistic Directors of the Company, comprising twelve diverse shows at Sydney Theatre, the Drama Theatre at the Sydney Opera House and The Wharf.
While their 2010 season has often seen the family as a site of strength and conflict, in 2011 there is a variety of works concerned with the outsider, the fragility and struggle of the individual and the sometimes isolated, dislocated lives of those in search of identity and community. Another counterpoint to this year's program with its strong American flavour, is a strong European focus in 2011, kick-started by Andrew and Cate's last show of 2010, Uncle Vanya. Farce and black comedy feature strongly, particularly in explorations of power and politics. And, inspired by the abundance of wonderful women on the Australian stage, Andrew and Cate have also sought out exceptional roles for women.
Main Stage debuts at Sydney Theatre Company for playwright Ross Mueller (previous work with company Next Stage 2009), director Sarah Goodes (Assistant Director Honour 2010 and Elling 2009) and Simon Stone (Next Stage Rough Draft 2009).
Stephen Page in collaboration with Kathy Marika and Wayne Blair for Bloodland, a unique new work told through movement, Yolgnu text and storytelling, presented in association with Bangarra and developed in consultation with Top End communities.
Focus on great female roles showcased by Miranda Otto, Jacqueline McKenzie, Leah Purcell, Kathy Marika, Lynette Curran, Anita Hegh, Belinda McClory, Helen Thomson, Ursula Yovich and Cate Blanchett.
A major international co-production with master director Luc Bondy making his Australian debut directing a specially commissioned new English text by Martin Crimp of Botho Strauss's Gross und Klein (Big and Small).
plus … the Australian premiere of Broadway hit play, In The Next Room, or the vibrator play; exceptional stage pairings of Peter Carroll and John Gaden and Bryan Brown and Colin Friels; and new design influences as fashion house Romance Was Born and one of Europe's most distinctive designers, work with the Company for the first time.
Three of the Company's Main Stage shows are at Sydney Theatre, Walsh Bay:
Andrew Upton's adaptation of Mikhail Bulgakov's 1926 novel turned to play The White Guard was commissioned by London's National Theatre where it opened earlier this year to five-star reviews. For this new production, Andrew also directs, with Miranda Otto alongside Jonathan Biggins, Darren Gilshenan, Alan Dukes and the male members of The Residents. With the Russian Revolution sweeping towards Kiev, the beautiful Lena (Miranda Otto) presides over a close-knit chaotic household of men, quaffing copious amounts of vodka, in preparation for the arrival of the Bolshevik Red Army.
At the heart of director Michael Kantor and musical director, Richard Gill's production of the Weill-Brecht masterpiece, The Threepenny Opera for Malthouse and Victorian Opera is the raw, jazzy and intensely beautiful music. Gill conducts an ensemble of 19 thieves, whores and tramps drawn from the hot and dangerous firmaments of opera, music theatre, cabaret and every dive in between. Heading up the throng are Paul Capsis and Eddie Perfect in a production updated to a contemporary Australian context that nevertheless perfectly captures the spirit of 1930's Berlin.
One of Europe's most distinguished directors, Luc Bondy, directs an all Australian cast in Martin Crimp's specially commissioned adaptation of German playwright Botho Strauss' masterpiece, Gross und Klein (Big and Small). Crimp's adaptation, commissioned especially for this Sydney Theatre Company co-production with some of Europe's finest companies (Recklinghausen Festival, Vienna Festival, the Young Vic and Théâtre de la Ville) takes the audience on an extraordinary, dreamlike journey to a curious world where the optimistic but perpetually disappointed Lotte, played by Cate Blanchett, is never able to fit in. Confirmed casting – commenced when Bondy visited Sydney earlier this year – includes Anita Hegh and Belinda McClory, both of whom appeared in Crimp's The City in 2009. Bondy is renowned in theatre and opera houses throughout Europe for directing superlative works of great scale leaping between the epic and the detailed, while Crimp's lightness of touch and psychological acuity promise a fascinating night in the theatre. Following its Sydney premiere next year, this landmark theatrical event will tour to Britain, Austria, Germany and France in 2012.
At the Drama Theatre, Sydney Opera House, there are four productions: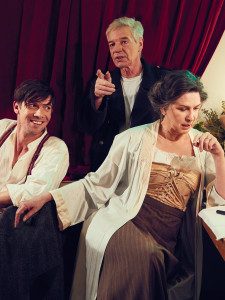 Rising star Sarah Ruhl's charming and hugely funny play In The Next Room, or the vibrator play was a resounding hit when it opened on Broadway last year. Now Pamela Rabe directs Jacqueline McKenzie as a desperately lonely 1880's woman whose scientist husband excels at treating other women's problems with a peculiar electric invention. In spite of its sumptuous period setting, this beguiling play about love, longing, science and pleasure, is as much a hilarious caper as a vividly contemporary meditation on what it is to be a woman and a mother. The Sydney Theatre Company production will also tour Melbourne, Wollongong and Canberra.
Following Steppenwolf's triumphant visit in 2010, Sydney Theatre Company again welcomes a major international company into its Main Stage program. In 2011, Ireland's iconic Abbey Theatre brings its roaring hit Terminus by Mark O'Rowe. From bustling streets to the skies above Dublin, then deep into the bowels of the earth, three actors take the audience on an incredible journey through a night of strange and fantastical occurrences. Vast, elaborate and enthralling narratives are presented with stark simplicity in this thrilling and breathtaking international hit production.
Richard Cottrell (director of Travesties and Ying Tong: A Walk with The Goons) brings his unique and razor-sharp sense of style to Joe Orton's deliciously amoral classic that has not been seen in Sydney since 1988. Wild and anarchic, Loot is a hilarious farce embodying the subversive spirit of swinging 1960's London from which it originated but remaining a potent criticism of police corruption, the façade of propriety and good old-fashioned scurrilousness. Darren Gilshenan is already confirmed in the cast.
Pinter wrote No Man's Land for British theatrical stalwarts Ralph Richardson and John Gielgud in 1974. Now two of Australia's own most accomplished stage actors, John Gaden and Peter Carroll, take on the incredible roles in this haunting, an enigmatic and darkly comic tale about two men from entirely different backgrounds who somehow find a connection and fascination with one another. Director Michael Gow makes a welcome return to Sydney Theatre Company after a 15-year absence for this co-production with Queensland Theatre Company. At The Wharf, Sydney Theatre Company's home base, there are five Main Stage shows:
Bryan Brown and Colin Friels are directed by Lee Lewis in a new Australian play ZEBRA! by Ross Mueller, commissioned by Sydney Theatre Company following the success of his 2009 Next Stage play Concussion. At his daughter's request, 57- year-old businessman Larry (Friels) has agreed to a blind date with her fiancée. He's expecting a 'kid' to show up. What he is not expecting is Jimmy, a 55-year-old Australian jock played by Bryan Brown, who is engaged to his precious little girl. It may get messy and ugly but Ross's fast-paced, razor-sharp, midlife crisis comedy is an uproarious night in the theatre.
The first play by one of the greatest theatrical minds of all time, Baal by Bertolt Brecht, written when he was just 20 years old, is a rarely staged work of astounding beauty and brutality. Thomas Wright plays an artist whose exceptional charisma wins the devotion of all he encounters – only to consume them with relish and discard them when his appetite is sated. Sydney Theatre Company and Malthouse welcome Simon Stone (founder and Artistic Director of independent collective The Hayloft Project) who has gained a reputation for his fresh and exuberant interpretations of classic plays, to direct.
Over the course of an evening, Victorian impresario Edward Gant and his troupe of performers create 'a freak show of deformed minds', in Edward Gant's Amazing Feats of Loneliness. From the pen of British playwright Anthony Neilson (The Wonderful World of Dissocia), this is an exhilarating but deeply searching play; at once a passionate exploration of the pain of being alone and a fanciful celebration of the magical, imaginative act of theatre. For her Main Stage directorial debut at Sydney Theatre Company, Sarah Goodes (alumna of the Company's Associate Director program) has conceived a production that is visually rich to create Gant's wondrous worlds, stories and characters. Her collaborators include Luke Sales and Anna Plunkett from the fashion house Romance Was Born, whose extraordinary designs are known for their inherent theatricality. A co-production with La Boite, the show will also be seen in Brisbane.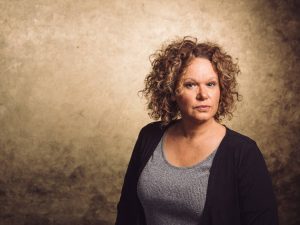 Following his Main Stage debut for the Company with Our Town in 2010, Iain Sinclair returns to direct Leah Purcell, Lynette Curran and the female members of The Residents, in his new adaptation of Lorca's Blood Wedding. The classic Spanish tale in which a young bride elopes on her wedding day with another man, features designs by Rufus Didwiszus, renowned for his work with Les Ballets C de la B, Thomas Ostermeier and the Schaubühne, working with an Australian company for the first time.
Created especially for Sydney Theatre Company by director and choreographer Stephen Page with Wayne Blair and Kathy Marika in collaboration with Top End communities, Bloodland promises to be a truly unique work of scale, ambition and cultural significance. Moving between the Yolgnu language and Pidgin English the production features a cast of both Yolgnu people and well-known performers. This new Australian work vividly dramatises a bitter tug-of-war taking place in a community which, despite being wracked by pain and division, divided by moiety, nevertheless hums with hope.