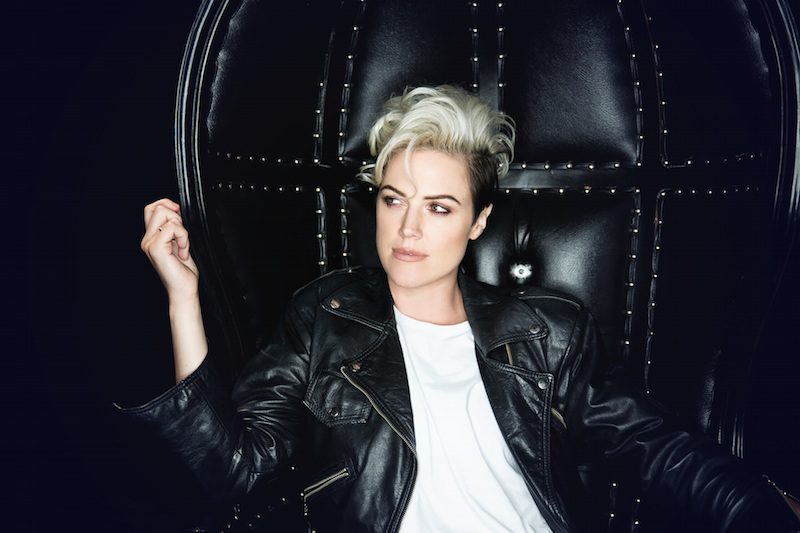 We chat with the Aussie androgynous lesbian musician Ladyhood, who is setting our hearts alight!
The first time I ever performed music was…
A talent quest at my High School. I was 16 and I performed Cher's Turn Back Time wearing a G-string, fishnets, leather jacket and wig. People have watched the video and assured me that it would have been immediate expulsion if they had performed that kind of activity at their high school. But, deep in the heart of Frankston's public High School system in the early 2000s, this kind of performance not only won me the revered talent quest but swiftly sparked those lesbian rumours that had been floating around since I came to school wearing a beret and Birkenstocks.
My latest EP "Like You Mean It" is all about…
Getting those good times into your soul, no matter what they might be!
The film clip for "Up And Away" expresses…
How I've dealt with certain challenges in my life and the people who have supported me to get through them. I had to be pretty open and vulnerable from the moment we started writing the song right up until releasing the clip… And I (like most people) HATE being vulnerable.
Sometimes I'll even just call it 'the V word'. There were times during the whole process I was like "Ah Nah! I'm not saying that" or I just generally felt a bit dramatic and self-indulgent, but I think for music to really connect with people you have to be completely fearless and honest.
The response I've had from people who've watched the clip has been pretty overwhelming and nothing makes me feel better than knowing my music has connected with and helped people discover things about themselves.
If I had to describe my sound, I'd say…
If Pink and Goldfrapp had a one night stand in the hot tub of Freddy Mercury's apartment and Sia was sitting in the corner harmonising to the explicit sexual noises coming from them… I would say that is my sound… People who weren't at that party might call it electro-pop-rock.
To me, androgyny means…
Looking better in a suit than my brother.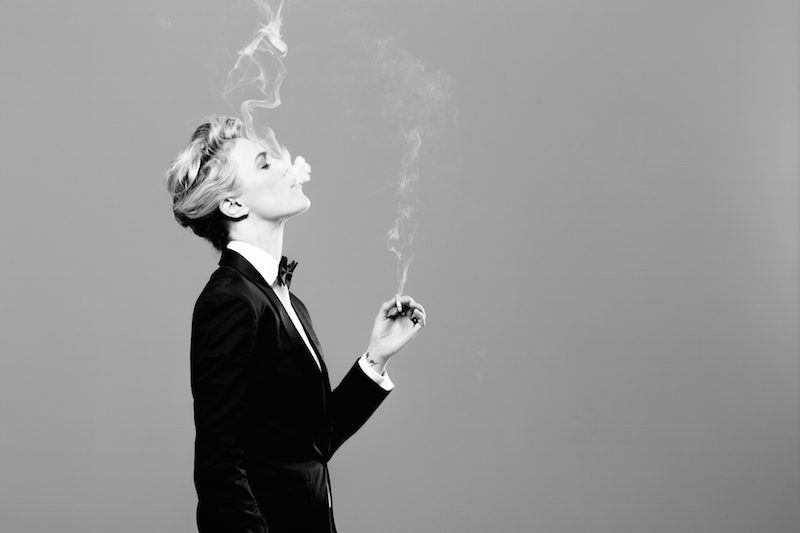 Telling LGBTI stories is…
So important. Our stories need to be told so we can remove the stigma and help create a safe place for younger generations to grow up in. Without prominent role models in my life like Melissa Etheridge, Freddy Mercury, Ellen and even shows like The L Word, I doubt I would have had the courage to explore my sexuality and my gender the way I did. I was always very confident growing up but the shame I felt about my sexuality and my gender was actually crippling at times. We need the stories to show LGBTI kids that it's okay to be who they are but we also need the stories to show everyone else it's okay for those kids to be who they are.
Performing at Vienna Pride was…
Probably, one of the highlights of my career. It was a beautiful and rainy night, we'd just eaten a delicious chicken schnitzel, my girl was side stage and the ten thousand strong crowds was absolutely thumping. I watched a girl in the front row belt out all the words to my song Naked too. The fact that people are listening to and loving my music on the other side of the world still blows my mind.
I'm thrilled to be back performing in Australia because…
Your home is always the place you want to succeed most. It's a real 'family' vibe when I come and perform back in Australia.
If you come to see a gig on my upcoming tour, you should expect…
To have the best fucking night of your life. And if you don't, come find me and we'll give you your money back. Just kidding, we'll keep your money but I'll probably buy you shots at the bar.