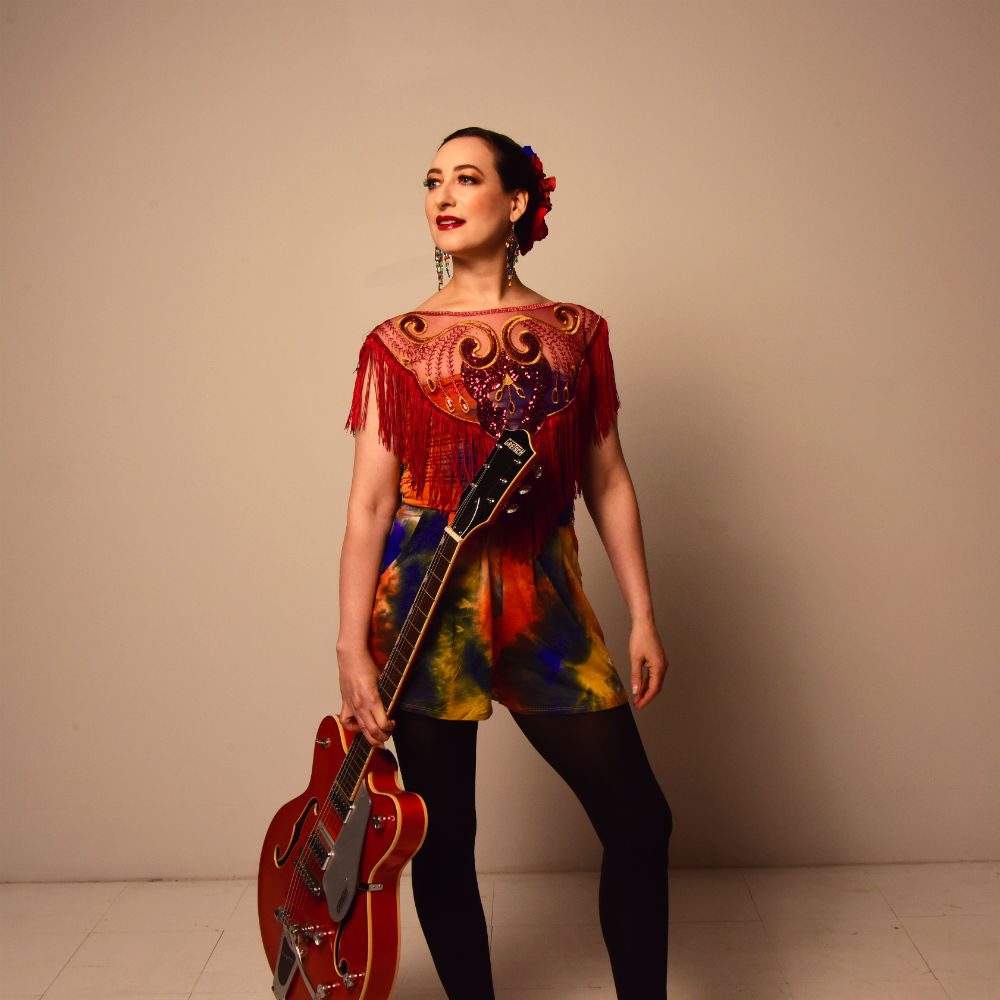 Prolific singer-songwriter Rachael Sage celebrates a new decade with a string quartet cover of Ani DiFranco's "both hands."
We celebrate legendary female singer-songwriters with a beautiful new cover of one of our favorite artists, by one of our favorite artists.
Ani DiFranco's beloved classic "Both Hands," about acceptance as a relationship ends, has received a gorgeous string quartet treatment by singer-songwriter Rachael Sage. The tribute is both musically unexpected and yet it marks a full-circle moment for Sage, whose very first tour was as an opener for DiFranco.
For Sage, as for many female musicians, DiFranco has been an inspiration.
Sage, who has long been a part of the LGBTQ community, is also the owner of her own independent record label and has drawn strength from DiFranco's trailblazing indie career — but that connection deepend recently.
In 2018 Sage was diagnosed with cancer and it was while undergoing treatment that she listened to "Both Hands" as part of a playlist that kept her "determined and strong". A year later, she felt that "Both Hands" was a natural fit for her forthcoming album, Character, which is out March 6.
This video for "Both Hands," composed by DiFranco, was arranged and performed by Rachael Sage and musicians after the cancer had gone into remission. This rendition is, fittingly full of energy, life and the will to embrace it…with both hands. Watch Rachael Sage and string players Robin Braun, Ravenna Lipchik, Artie Dibble, Dave Eggar perform "Both Hands"