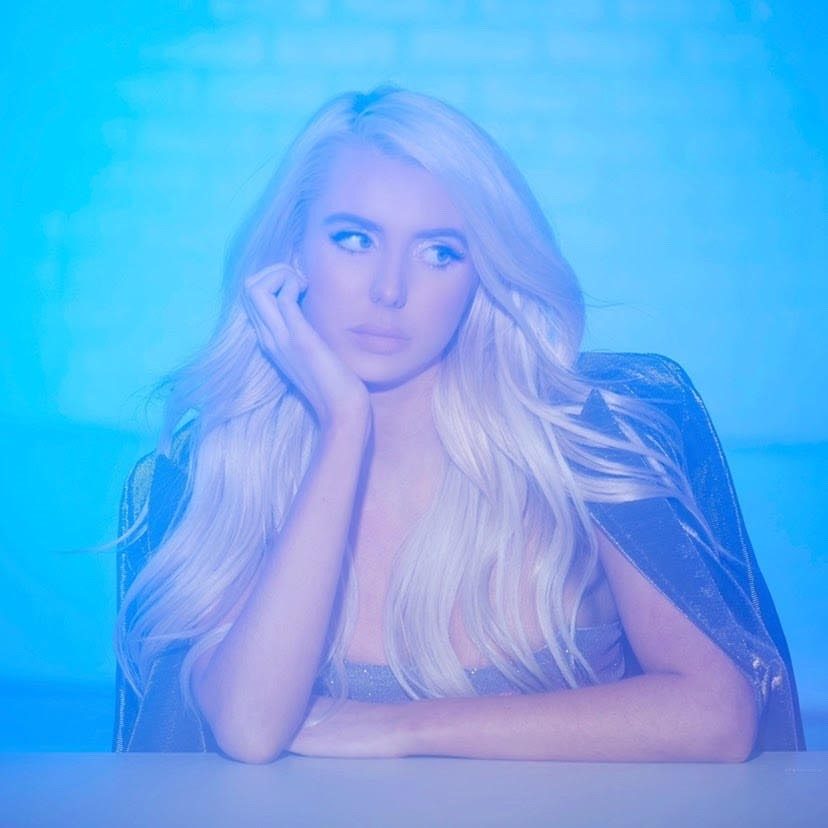 The new single from queer artist Ceara Cavalieri entitled "I Wish" narrates the breakdown of a relationship and the ultimate effect it can have on one's emotional growth.
Through cascading synths, passionate, soulful vocals and layered soundscapes, "I Wish" is a dreamy pop anthem
Ceara Cavalieri is a 24 year old singer/songwriter from California.
Having graduated from UCLA with a degree in Psychology, Cavalieri has since dedicated herself to pursuing music full time.
Her love for music stems from the age of three, when she found her voice and wouldn't stop singing. In her teenage years, she took to songwriting to express her thoughts and feelings when her shyness prevented.
With four releases under her belt thus far, Cavalieri is carving out her own distinct sound of incredibly infectious and candidly relatable pop.
Cavalieri confides, "I found out that the person I was with at the time wasn't monogamous and had been lying to me about a lot of stuff. After I broke it off, they would gaslight me into thinking that it was all in my head. I found myself constantly going back to this person and feeling bad about myself…like I wasn't good enough." Through cascading synths, passionate, soulful vocals and layered soundscapes, "I Wish" is a dreamy pop anthem.
The songwriter hopes that "I Wish" will show others going through a similar situation how they're not alone and that realizing your self-worth is the most important thing.
The singer shares, "It is hard to get out of toxic relationships, especially when you are in love or think you are in love but the moment that you do and realize your worth, you come out so much stronger."
"I Wish" sees Cavalieri taking a slightly different direction from her previous releases. The track showcases a much more intimate and vulnerable approach, allowing listeners to feel a more personal connection with the artist. Her music is always 100% genuine, with lyrics narrating real experiences and real emotions. Her sincerity is woven deep throughout each song, adding a level of authenticity and familiarity.
Inspired by the likes of Kehlani, Halsey and Taylor Swift, Cavalieri is closely following their footsteps, with "I Wish" evoking a similar delivery of relatable pop for the youth of today.